Ecrins Ski Mountaineering
In the southern part of the French Alps, the Ecrins massif are not as popular for ski mountaineering as many other areas. However they do have a couple of big peaks including the highest the Barre des Ecrins and Mt Pelvoux, which make good ascents. The traverse of the range from Ailefroide to La Berarde can also be recommended. The highest summit, the Barre des Ecrins is the most southerly 4000'er in the Alps.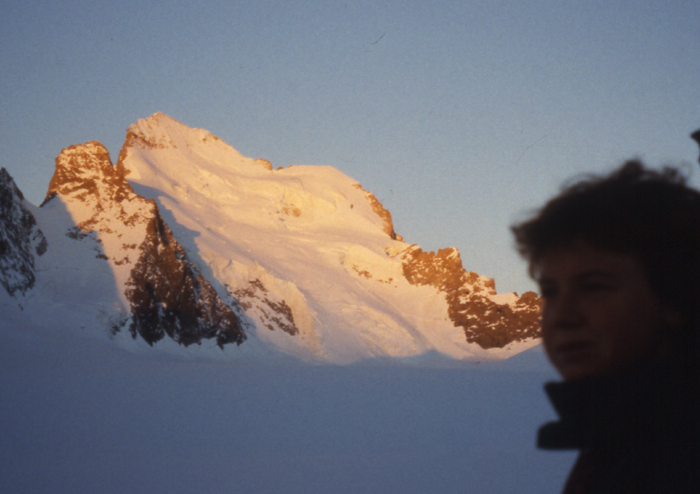 The Barre des Ecrins from the east at sunrise. The shoulder on the right is the Dome de Neige des Ecrins, at just over 4000m. In winter ski parties often go only to this summit.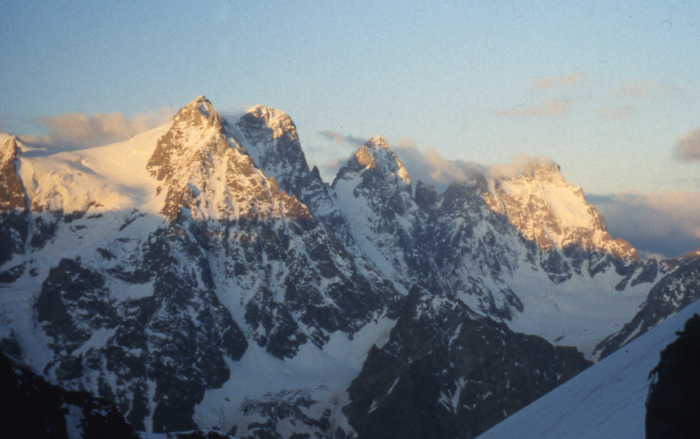 The second highest peak, Pelvoux, from the east just after sunrise. The Glacier des Violettes, a good descent route, but not recommended in ascent, is on the left.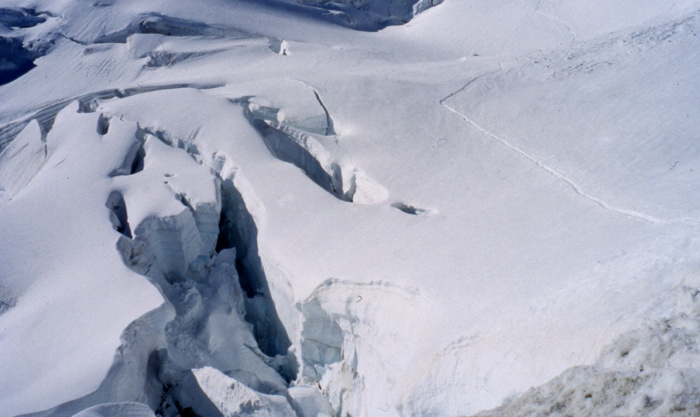 The summer trail on the heavily crevassed Glacier des Violettess, Mt. Pelvoux.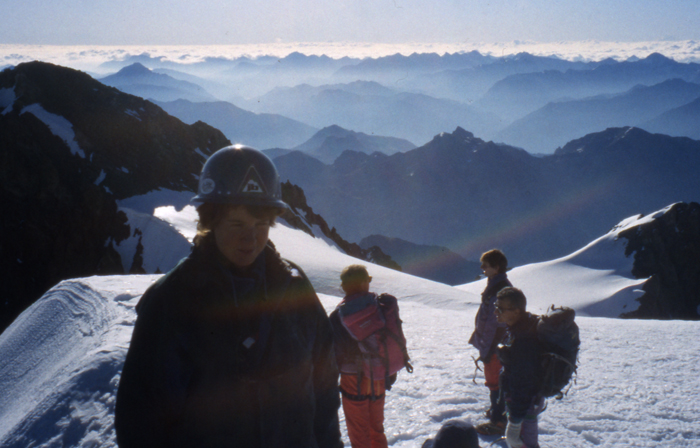 and the view from the summit of Pelvoux.
---
Map & Guidebook
French IGN 2436 'Meije-Pelvoux'
Alpine Ski Mountaineering Volume 1, by Bill O'Connnor
---