Monte Rosa Group
The Monte Rosa group on the Swiss-Italian border are a good but serious ski mountaineering destination. There are several different commonly used entry points to the massif, Zermatt in Switzerland, Cervinia in Italy, and Alagna in Italy are probably the most frequently used. The highest summit of the Monte Rosa group, the Duforuspitze is a challenging ascent from the Monte Rosa hut on the Swiss side of the range. Many of the smaller peaks in the range such as the Piramide Vincent and Cima de Jazzi are also good ski ascents.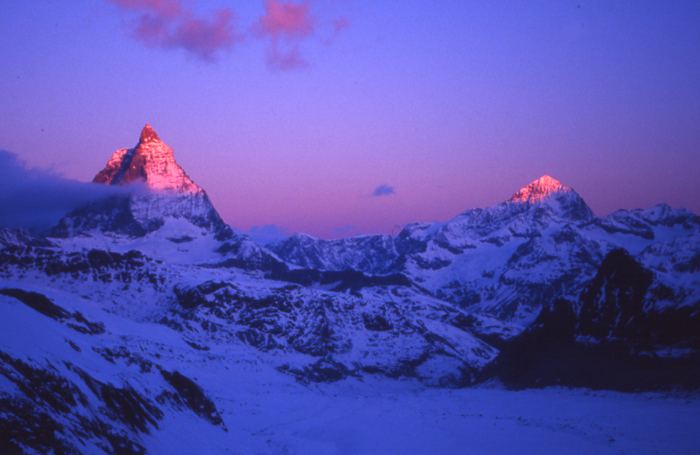 Sunrise over the Matterhorn and Dent Blanche from the Monte Rosa Hutte.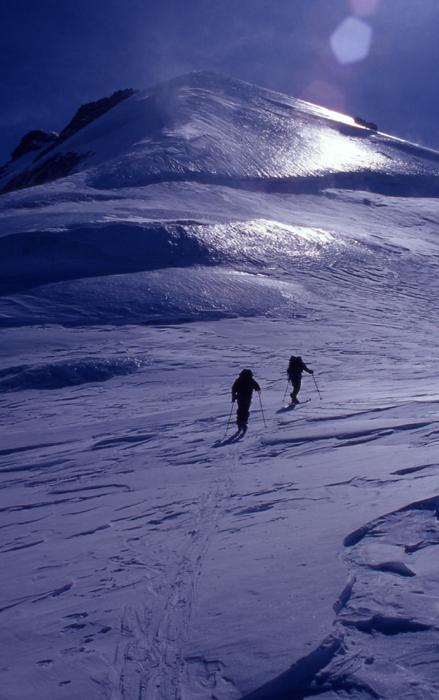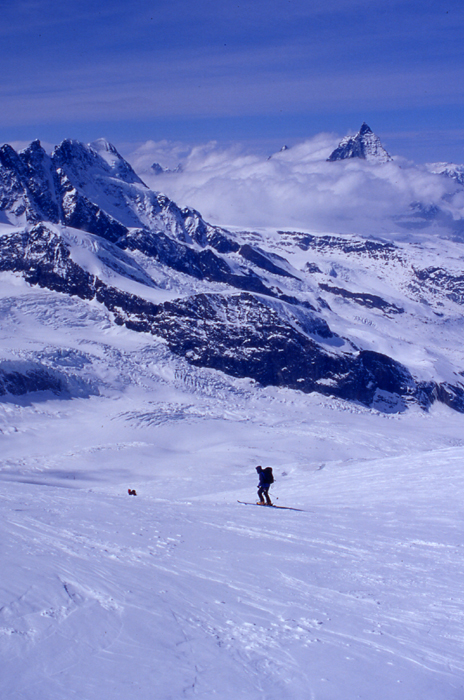 Skinning up the Dufourspitze in the Monte Rosa group.............................and skiing back down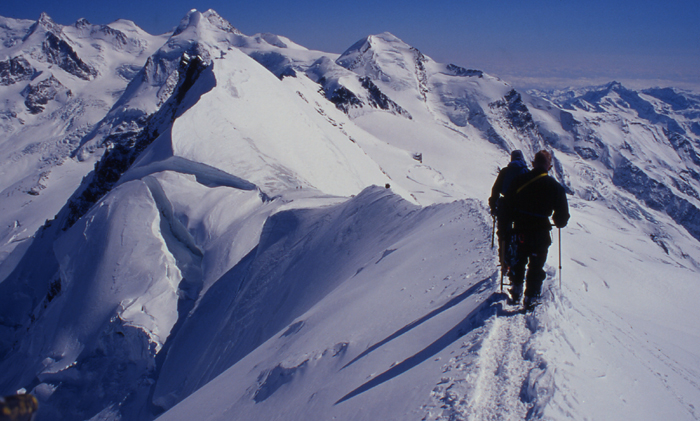 On the summit ridge of the Breithorn, the easiest 4000m peak in the Monte Rosa group.
The Breithorn gives a good quick ski ascent form the Zermatt-Cervinia lift system, taking just a few hours up to this 400m summit and giving a ski from the top for many if the snow conditions are reasonable.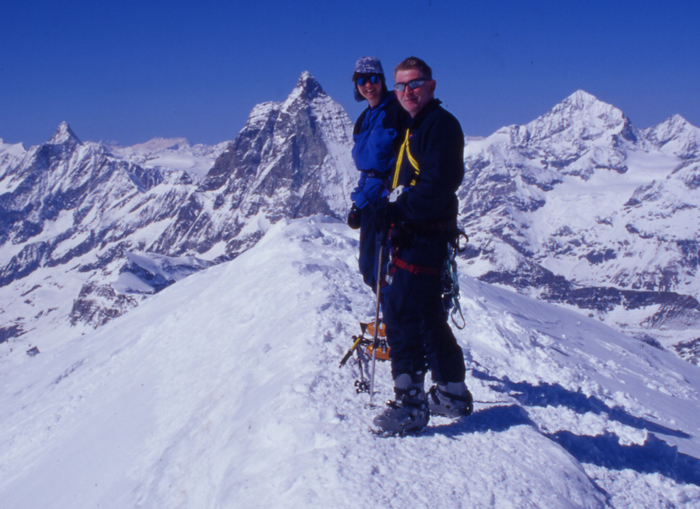 On the summit of the Breithorn.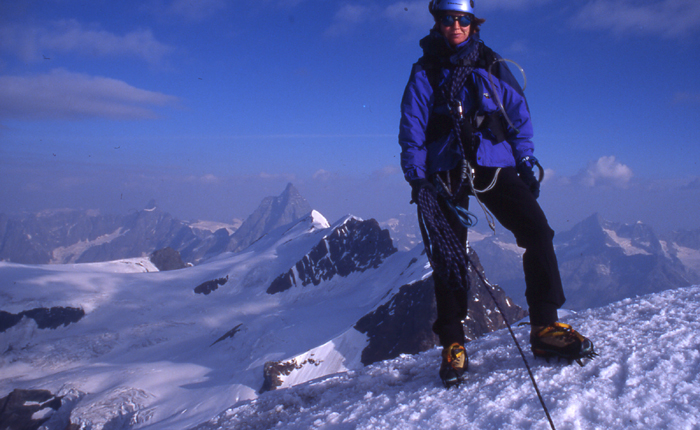 and on the summit of Castor after an ascent from the Italian side.
---
Suggested Tour
This is quite a committing one traversing some of the highest terrain in the European Alps, and several fairly serious glacier sections. As such, it is not really recommended for beginners. It can be started in either Cervinia, Italy or Zermatt, Switzerland. lots of other options are available to link peaks and huts in the Monte Rosa massif.
| | |
| --- | --- |
| Day 1 | From Kleine Matterhorn cable car to Breithorn, 4164m and Guide d'Ayas Hut. |
| Day 2 | Ski Castor, 4221m and/or Pollux then down Schwarz glacier to Monte Rosa Hut. |
| Day 3 | Ski Cima de Jazzi |
| Day 3a | Option to ski Dufourspitze 4633m |
| Day 4 | Monte Rosa hut to Zumsteinspitze 4563m (or others such as Piramide Vincent, Parrotspitze etc.) and down to Gnifetti or the nicer (but lower) Citta de Mantova Hut |
| Day 5 | Gnifetti Hut to Guide d'Ayas Hut |
| Day 6 | Return to Cervinia |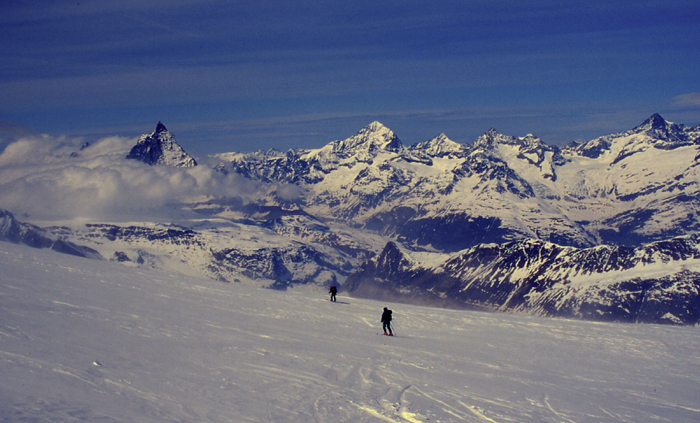 Descending Monte Rosa towards the Monte Rosa Hutte.
---
Maps & Guidebooks
The Swiss Landeskartes are generally much better, but you may need the Italian map for some sections.
Alpine Ski Mountaineering Volume 1, by Bill O'Connnor
---