Monte Viso Group
The Cottian Alps and circuit tour of Monte Viso (known on the Italian side as Monviso) in northern Italy are one of my favourite ski mountaineering destinations in the Alps. The Cottian Alps lie just over one hours drive southwest of Turin, straddling the border with France. Access is via the town of Saluzzo (all services), the small village of Crisollo to the normal winter road end at Pian Melze (hut/hotel). This is a great valley, definitely quieter and more friendly than many Alpine valleys.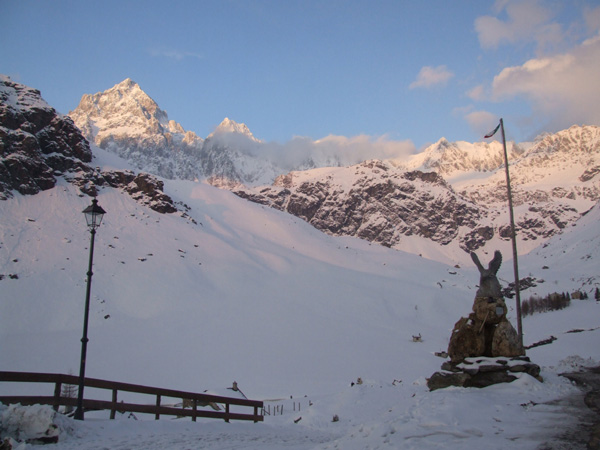 Monte Viso at sunrise from Pian Melze at the head of the Po river valley.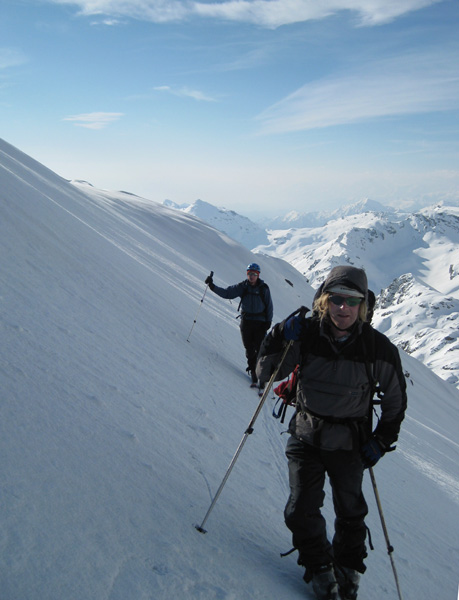 Steep skinning up an icy and cold Viso Mozzo above the Rifugio Quintino Sella.
There are also a fair number of good day tours to do from this valley e.g. from Ostana to Briccas 2412m, from Pian Melze to Punta Sea, 2712m, or up to Monte Mediassa, 3105m.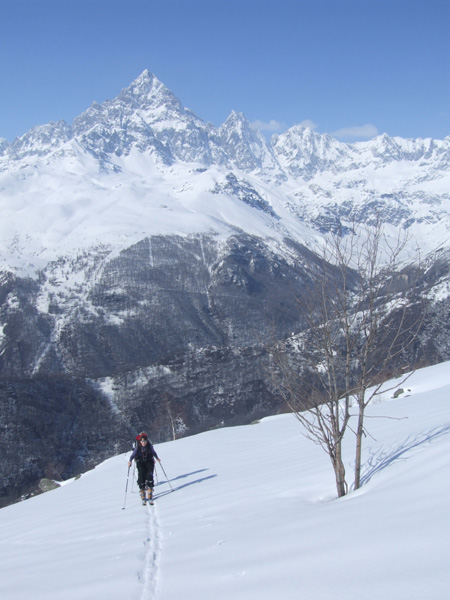 The 3841m peak of Monte Viso from a day tour up the summit of Briccas....and pictured below - scrambling through the avalanche debris to get to the snow!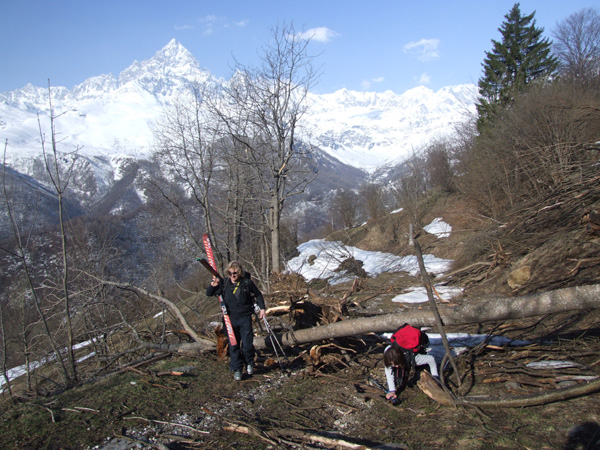 ---
Suggested Tour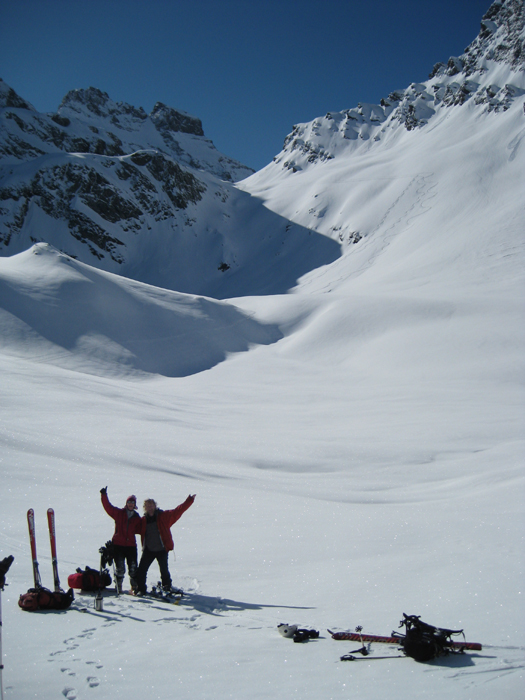 Our best descent - beautiful powder down form the Colle Vallanta into France.
This is quite a short one, just three or four days. We did the Rifugio Vallanta to Pian Melze sections in one long last day after waiting out bad weather in the excellent winter room at the Vallanta hut. The tour in general crosses some quite wild terrain and there are winter rooms only in the huts (as of 2009). No glaciers.
Monte Viso Circuit

Day 1
From Pian Melze to the Quintino Sella Hut
Day 2
Ski Viso Mozzo, 3019m and on to Rifugio Vallanta
Day 3
Vallanta to Jervis Hut, via Monte Viso Hut in France.
Day 4
Jervis Hut via Colle Luisas and Monte Meidassa 3105m, then descend to Pian Melze
---
Map
1:50,000 'Monte Viso'
---