Ortler Group
The Ortler group in northern Italy are one of my favourite ski mountaineering destinations in the Alps. They lie 150km northeast of Milan, near the border with Switzerland. Access to these mountains is easiest from the ski resort of Bormio, from where a valley runs up to Santa Caterina and then the hamlet of Forni. From here there is easy access to two higher refuges, the Refugio Pizzini-Frattola and the Refugio Branca and also a number of good day trips up peaks such as Cima del Forni, Cevedale 3769m and Tresero all dominated by views northwards to the highest peak in the range, the Gran Zebru 3851m.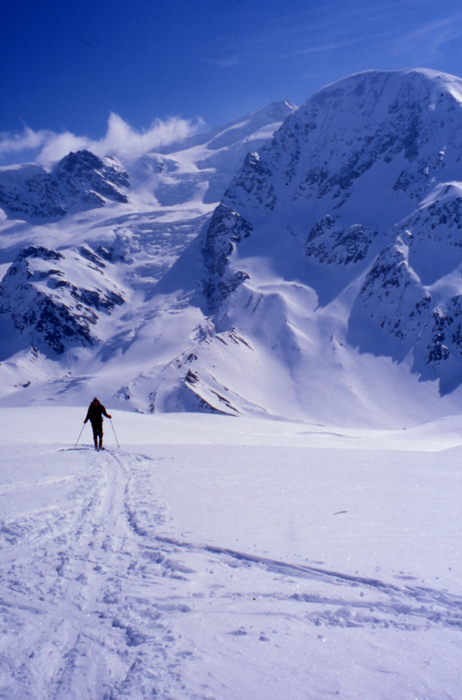 Skinning up Pizzo Tresero. Cevedale is the peak in the background.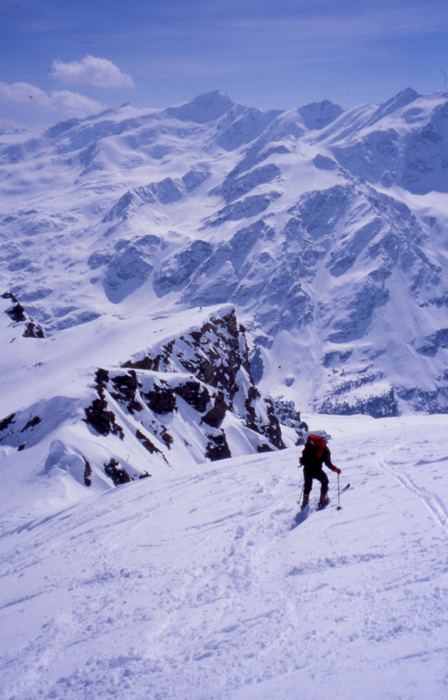 Skiing off the summit of Cima del Forni.
---
Suggested Tour
This is quite a short one, just a few days, and a recommended tour for beginners.
| | |
| --- | --- |
| Day 1 | From Forni to the Pizzini Hut |
| Day 2 | Ski Monte Cevedale 3769m |
| Day 3 | Pizzini Hut to .... Hut |
| Day 4 | Ski Pizzo Tresero |
---
Map & Guidebook
Tabacco 1:25,000 'Ortles-Cevedale'
Alpine Ski Mountaineering Volume 2, by Bill O'Connnor.
---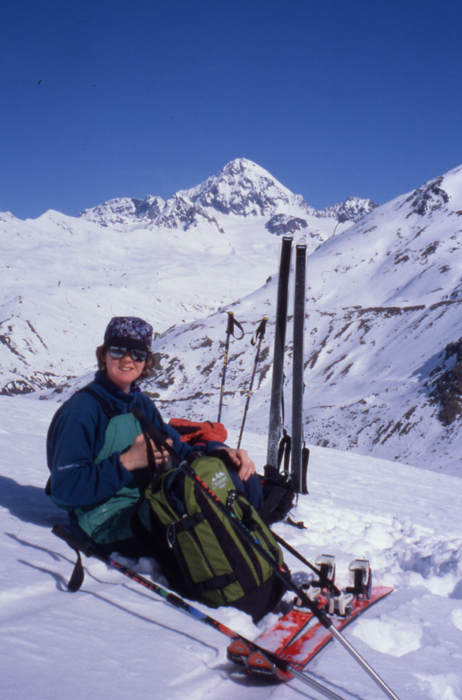 The Gran Zebru from Pizzo Tresero.
---