Ski Mountaineering in Poland
A very flat country in eastern Europe, but in the south they do share the Tatra mountains with Slovakia. These are a rugged sub range of the long Carpathian mountain chain. Although the central peaks of the Tatra are generally too steep and rocky to offer good ski-mountaineering ascents, some of the surrounding peaks are really nice.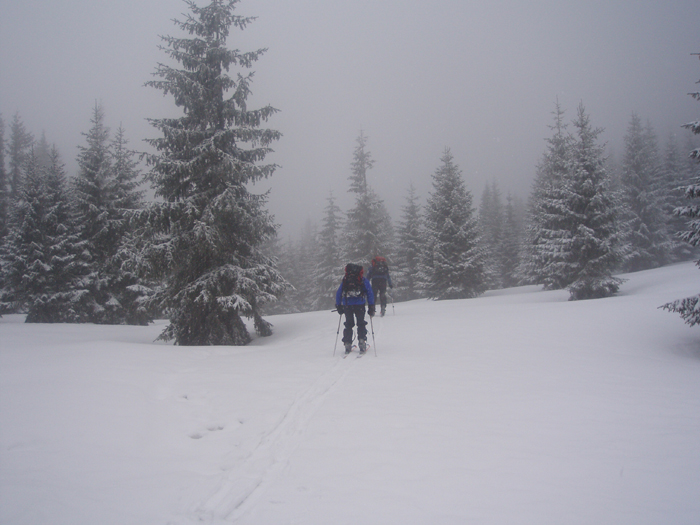 Skiing over the Ornak pass above Zakopane on a poor weather day, Polish Tatras. Ornak itself makes a good ski ascent on a better day.
Ski mountaineering but not as you know it...taking the easy way up by horse drawn sledge.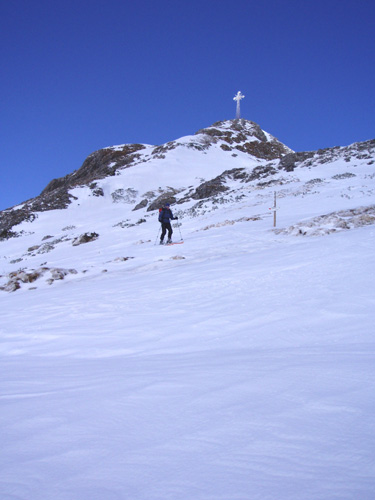 Skiing down form the summit of Giewont, above Zakopane.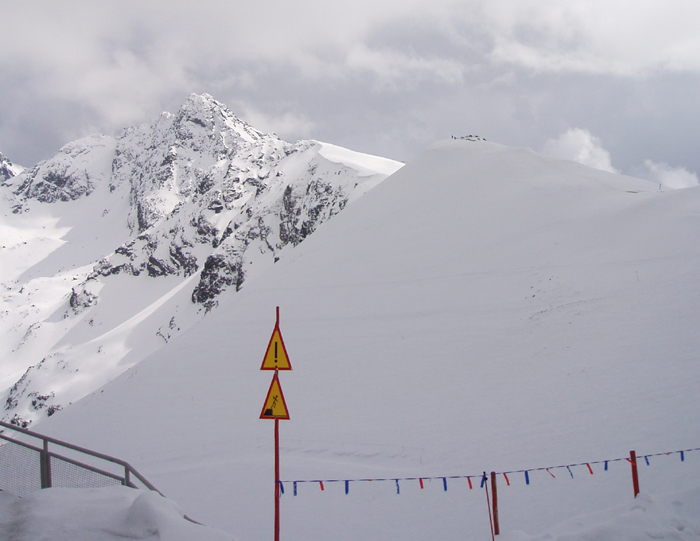 Swinica 2301m, from the cable car station on Kasprowy Wierch above Zakopane. This cable car, which rises over 1000m from the suburb of Kuznice gives access to several good ski touring days. These include the ascent of Giewont, the classic traverse west along the frontier ridge over four peaks to Kiry, and the ascent of Swinica, which is more mountaineering than skiing.
---