Ski Mountaineering in the Pyrenees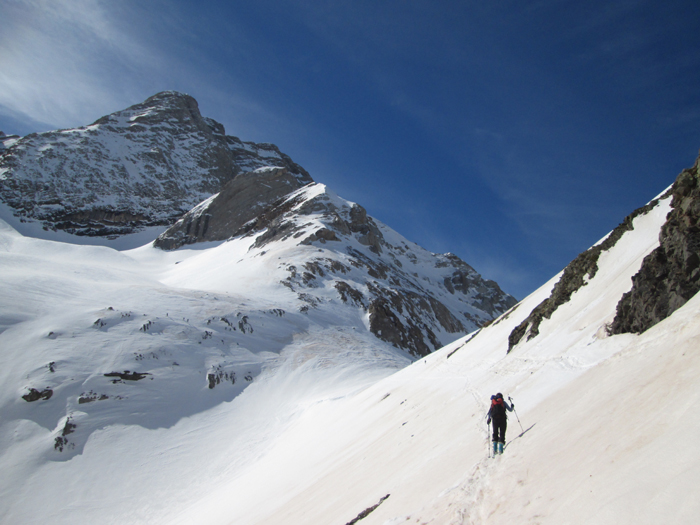 Setting off for Le Taillon from above Gavarnie
On the border between France and Spain there is some good ski mountaineering. These mountains are pretty big and "alpine" but the valleys are beautiful and the towns and small ski areas are mostly less hectic and crowded than the Alps. The French side of the mountains are generally wetter, so probably snowier too, and in most cases approaching from France will bring you in to the north side of a peak, so makes sense form the skiers perspective.
The highest peak in the range is Pico Aneto, which lies entirely in Spain. The next two or three peaks, Maladetta, Posets and Perdido are also entirely in Spain. The highest point in France is Vignemale, 3298m, which makes a fine ski ascent by the Ossoue glacier.
---
Gavarnie Area
The peaks of Taillon and Pimene above Gavarnie both make fine day trips from the village. Both give good views of the Cirque de Gavarnie and the Breche de Roland from the route, indeed for Taillon you need to ski through the Breche.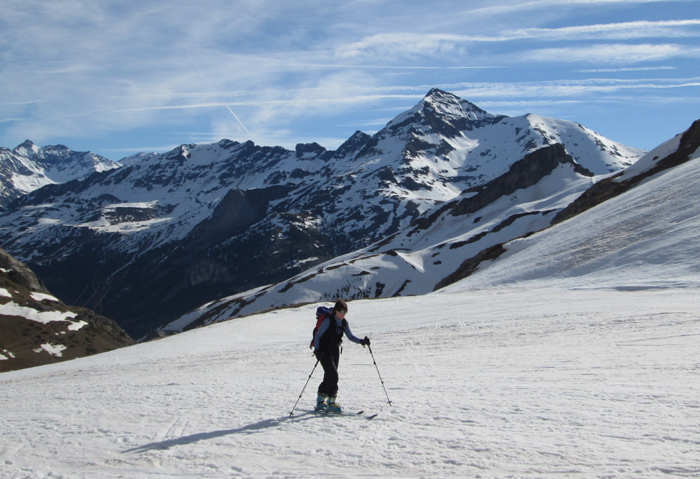 The peak of Pimene, above Gavarnie, from the approach to Le Taillon.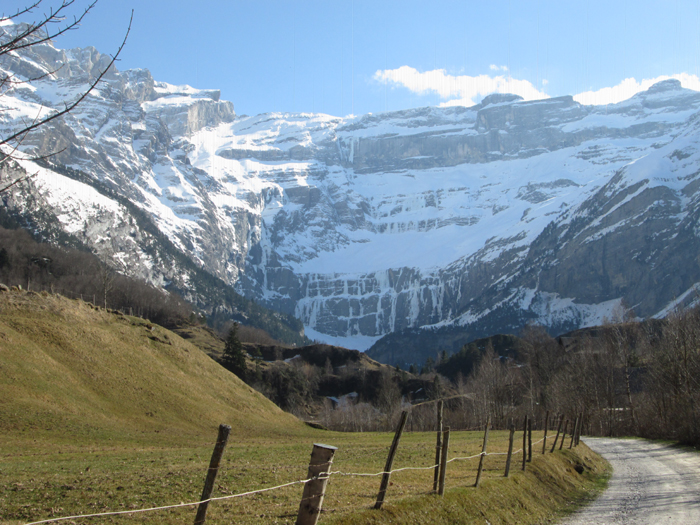 The Cirque de Gavarnie from above the village, spring conditions.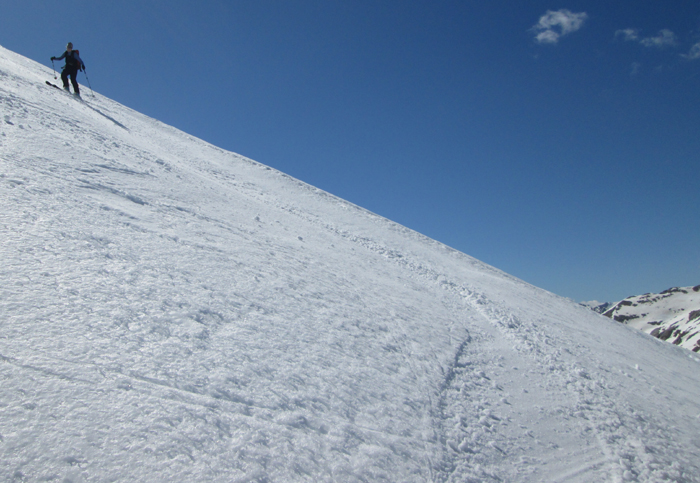 Skiing down the Pic Entre los Ports, above Gavarnie.
---
Marcadau valley
The Refuge Wallon makes a fine base in the Marcadau valley. A number of good day ascents can be done form here including the Grande Roche de Peterneille and The Pene d'Aragon. The hut takes about 2½ hours to reach form the road-end at Pont d'Espagne above Cauterets, on a track that is pretty level, but mostly ski-able.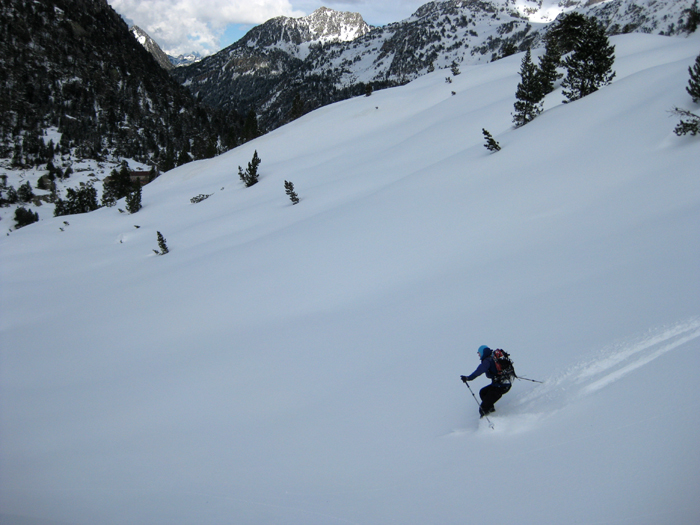 Skiing down off Peterneille back to the Marcadau hut.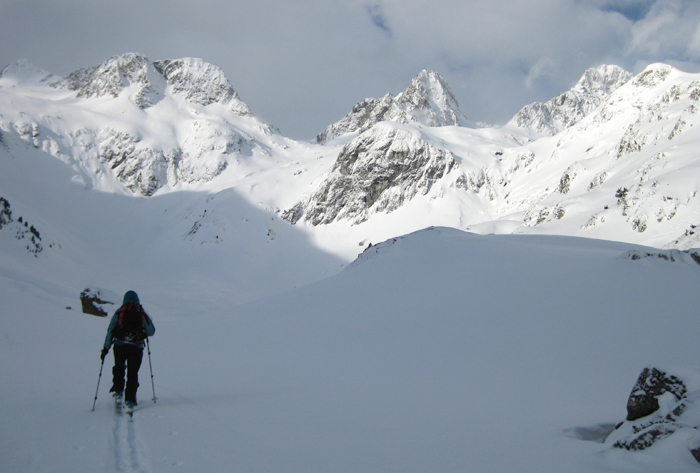 Setting off towards the Pene d'Aragon in the Marcadau valley, French Pyrenees.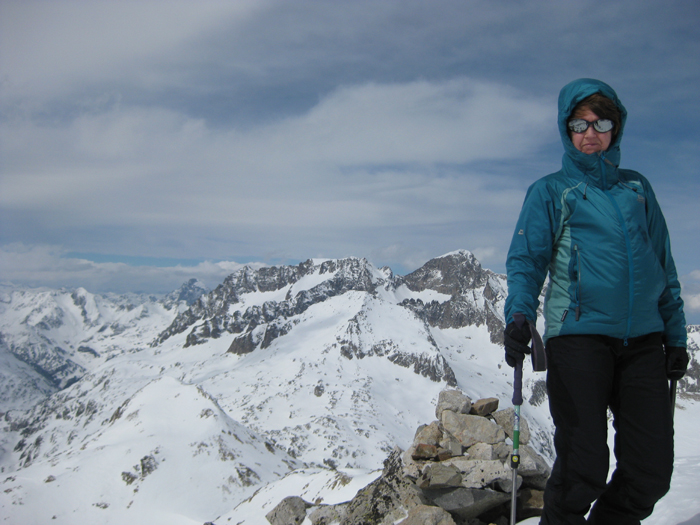 On the summit of the Pene d'Aragon above the Marcadau valley, looking out over the Spanish Pyrenees.
---
Montcalm and Pic d'Estats Area
The peaks of Montcalm and Pico d'Estats can be done on skis from the Pinet hut above the road-end at Montcalm, south of Foix in the Eastern Pyrenees.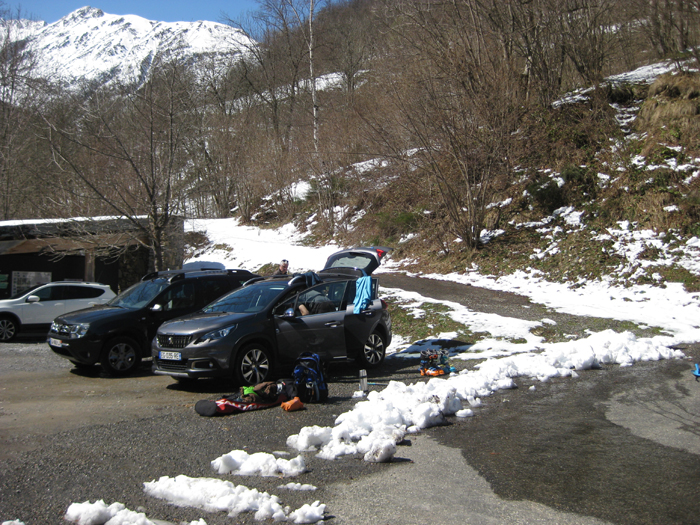 Gearing up at Montcalm road-end.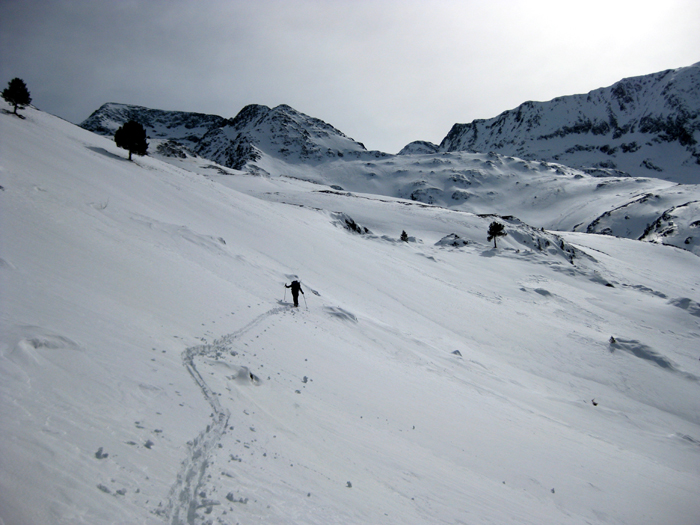 Skinning up to the Pinet hut on the French side of Pico d'Estats.