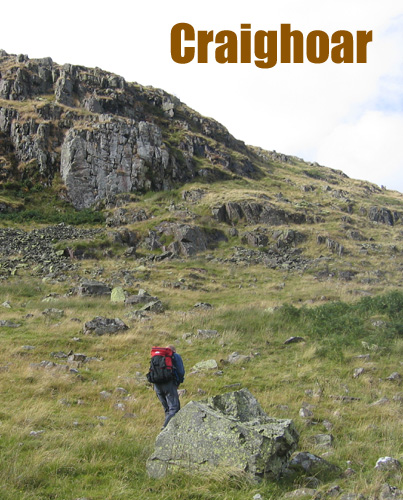 Introduction Craighoar is a nice wee crag of excellent sandstone in the Lowther Hills a bit to the NE of Queensberry. The crag is sunny and south facing. The only problem is that it is just a bit of a long walk for such short routes. The rock is very like Northumberland Sandstone - generally very solid and with nice friction. It also dries quite quickly after rain.
Access To get here follow the un-named road to Kinnelhead Farm from Beattock on the M74, park here. The crag can be seen from here. Follow a farm track for about 1km, then cross fields and follow the edge of a forestry area to reach the crag in about 40 minutes.
Guidebook For a definitive list of all the climbs at Craighoar see the SMC published Lowland Outcrops guidebook.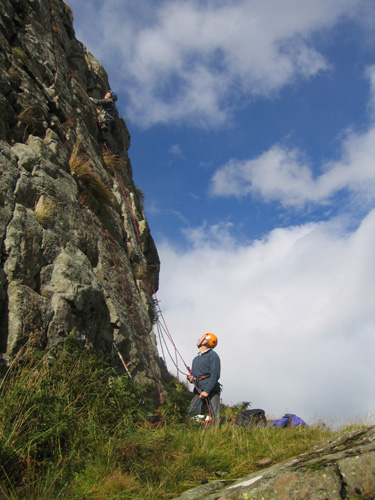 Linda Biggar leading Hoar Cleft, Craighoar, Queensberry.
Descent Down steep grassy slopes on the right of the crag - see diagram.