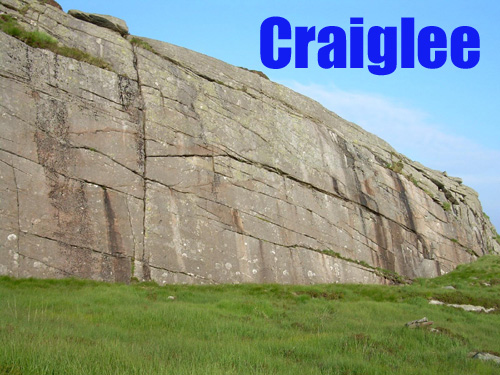 Introduction Craiglee is a great wee rocky hill in the middle of the Galloway Hills. There is a wealth of beautiful granite rock on the mountain, with huge bouldering potential. This small, steep, west facing crag of impeccable clean granite sits on the south ridge of Craiglee hill. On a sunny day or summer evening it is an idyllic spot with wonderful views and a great picnicking area at the foot of the crag. However it is also a long approach walk.
---
Sound Clint
Access The access is pretty long. To get to Sound Clint park at Craignecallie at the end of an unmarked road around the west side of Clatteringshaws Loch. Then bike about 5km past the White Laggan bothy to a col overlooking Loch Trool. From here follow the vague south ridge of Craiglee, sometimes on traces of a path up to the crag, which is marked on the map as Sound Clint. The crag can also be reached from Glen Trool via forest roads to the same col, then as above.
Descents You can descend either end of the crag, routes are obvious.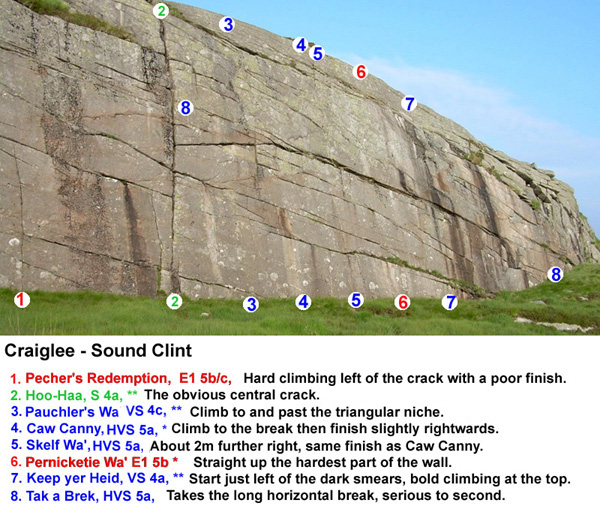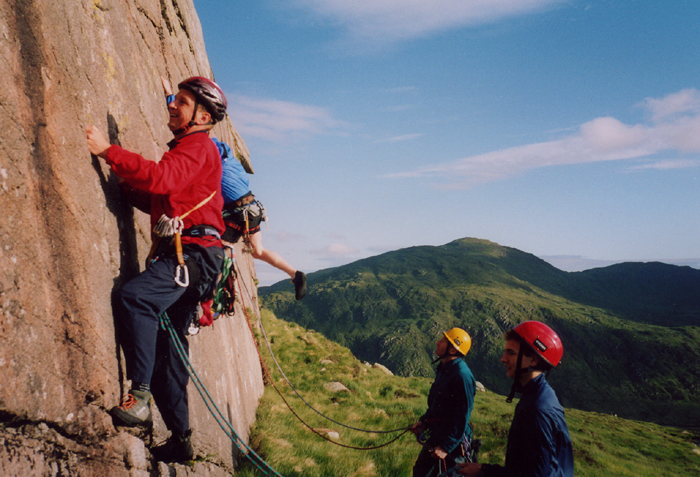 A busy June evening at Craiglee, looking towards the hill known as Curleywee.
---