Some Links
Some general links are given below this picture of Castle Douglas from Carlingwark Loch.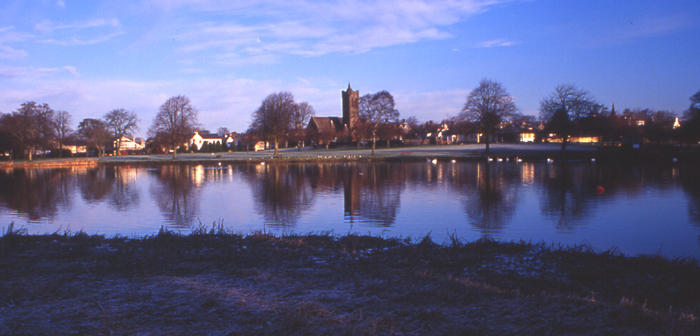 Galloway & Castle Douglas
Galloway Climbing Climbing in Galloway. Lots of pictures. Page run by the owner of Needlesports, a Keswick climbing shop with on-line purchase and expert advice.
Galloway Mountain Rescue Team The local mountain rescue team, of which I'm an ex-member.
Moffat Mountain Rescue Team The team that covers the eastern half of Dumfries and Galloway.
Galloway Walking Walking and cycling holidays in Galloway.
Clifton Farm Accommodation near Clifton Crag.
CDCC Castle Douglas Cycle Centre.
AD Livingston Antique restoration and furniture sales, run by two of Galloway's pioneer climbers.
---
Scotland
AMI The Association of Mountaineering Instructors, of which I am a member.
Mountain Bothies Free accommodation in the Scottish mountains!!
Mountaineering Scotland Scotland's mountaineering umbrella organisation.
Mountain Weather Information Service As it says, great for detailed weather info on Scottish, English and Welsh mountain areas.
Wir ain Leid A barrie Scots Leid wabsite. If yer stravaigin aroon the wab wi nowt better tae do, tak a wee keek the nou. Jist dab yer moose tae gang.
---
Weather & Tides
MWIS Mountain Weather Information Service - the best mountain forecasts for Scotland and northern England, and based less than 10km form CD. Plus some webcam links that cover the English Lake District, the best bet if you want to see how much snow might be lying on the Galloway Hills.!
BBC Tide Tables - All you need to know to avoid getting soaked by the sea if you're heading for the seacliffs.!
---
Worldwide
Andes Website The business I run. Skiing, Climbing, Trekking and Biking holidays in the Andes, and guidebook publishing.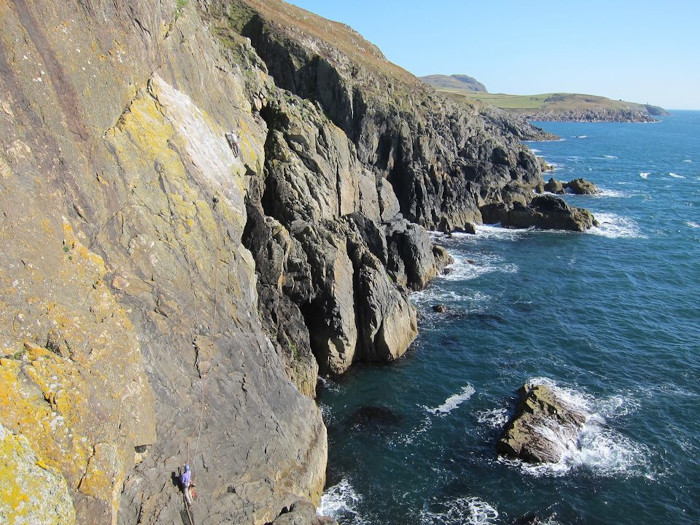 Climbing at Laggantalluch Head, Rhins of Galloway.
---