Ski Mountaineering in Bolivia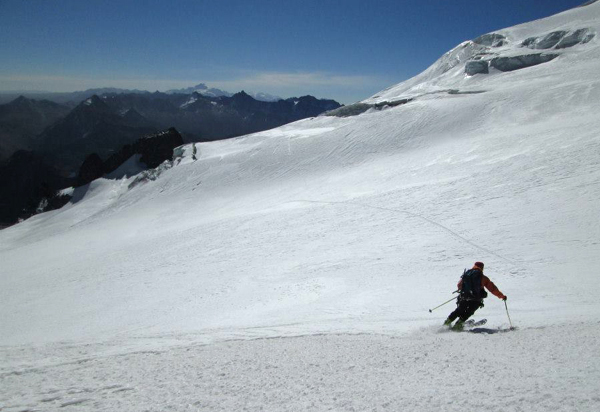 Skiing at 5400m on Mururata in the Cordillera Real.
The world's highest ski-resort was at 5200m on Chacaltaya mountain just outside La Paz, the capital of Bolivia. However the rope tow is now defunct and it has not always known such good conditions recently so that in some seasons even ski-mountainering is no longer possible here. Several of the 6000m peaks in Bolivia have been skied and the volcanoes in particular can make good ski descents, including Sajama and Parinacota (pictured below).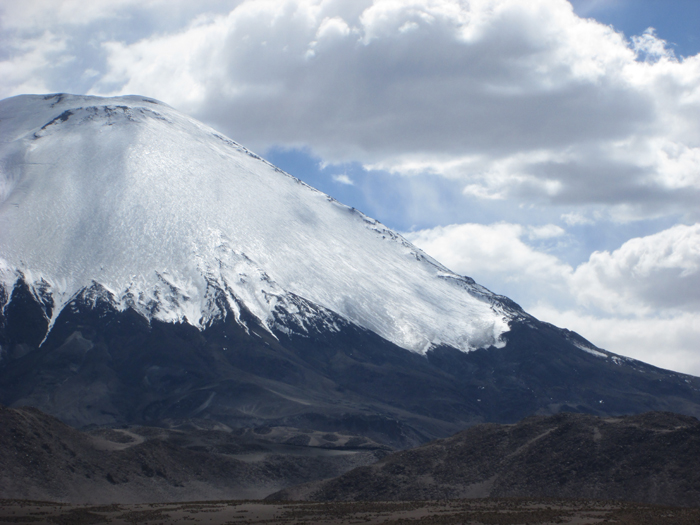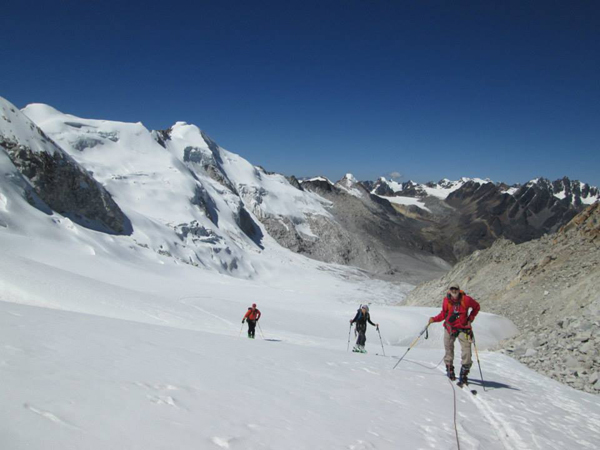 Skinning up Jishka Pata, in the Khara Khota valley. The peak at the back left, Janco Huyo, also makes a fien ski ascent.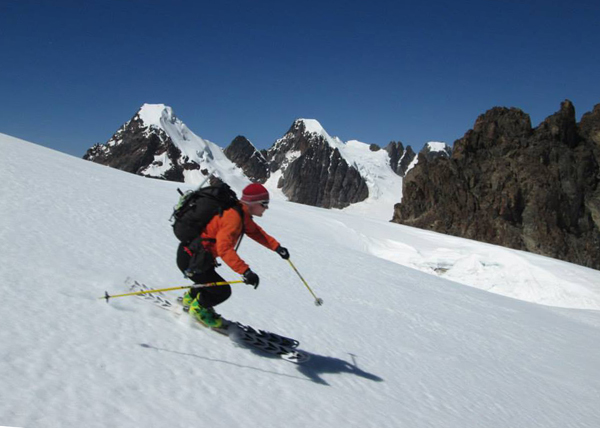 David Roberts skiing at 5200m on Culin Thojo, Cordillera Real , Bolivia.
See the Bolivia Ski Explorer itinerary from 'Andes' for further details
Information on all these peaks is included in the guidebook by John Biggar, The Andes- A Guide for Climbers
---