Ski Mountaineering in Georgia
Georgia is a small country in the Caucasus mountains, formerly part of the USSR, but independent since the early 1990's. It's just south of Russia, and contains several of the highest peaks in the Caucasus mountains including Kazbek. The capital Tbilisi is very close to the mountains. The Caucasus mountains have some extensive glaciers, and they get heaps of snow in winter. Best season is probably Easter, maybe a bit later for the highest peaks.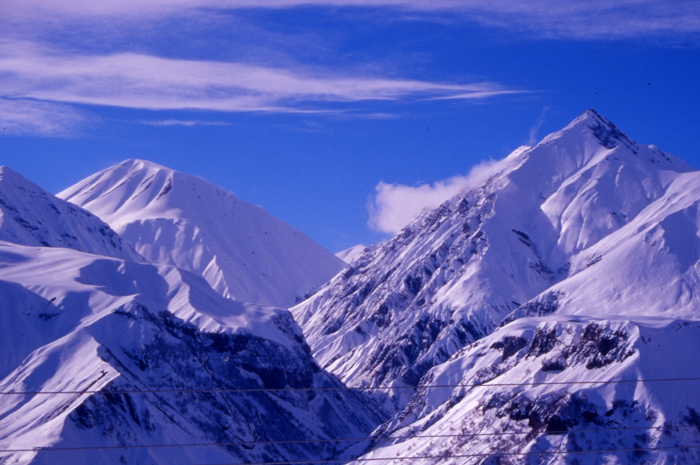 Sherkhota volcano from near the Gudauri ski resort. This volcano would make a great ski ascent and descent - we couldn't get there because of the high avalanche risk.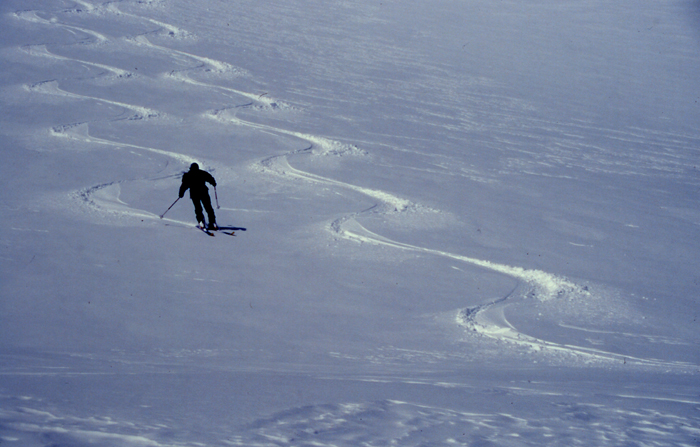 Skiing great snow on Znaret-Kyzyl, Azdhaak volcanic plateau, in neighbouring Armenia.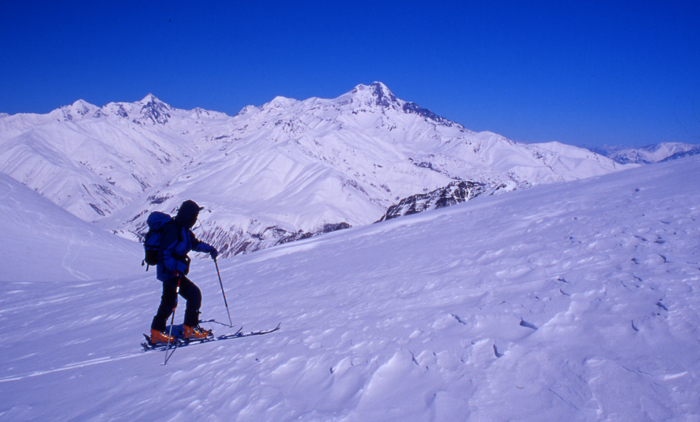 Skinning up to the summit of Narvani 3319m, Georgia., In the background is Kazbek, a 5000m high peak on the border with Russia, which makes a great ski ascent by all accounts. It is normally done in 3 or 4 days from the village of Kazbegi with a stay in the old hut at 3600m.
---