Ski Mountaineering in Kazakstan
A former Soviet republic in Central Asia, Kazakhstan has the extremely beautiful Tien Shan mountains in its southeast corner. The mountains of Kazakhstan are big and serious, with the highest peak being Khan Tengri at nearly 7000m. As always though there are some more reasonable things to ski up, and even from the Khan Tengri base camp you can do a few good tours on peaks like Karly Tau and Bayankol.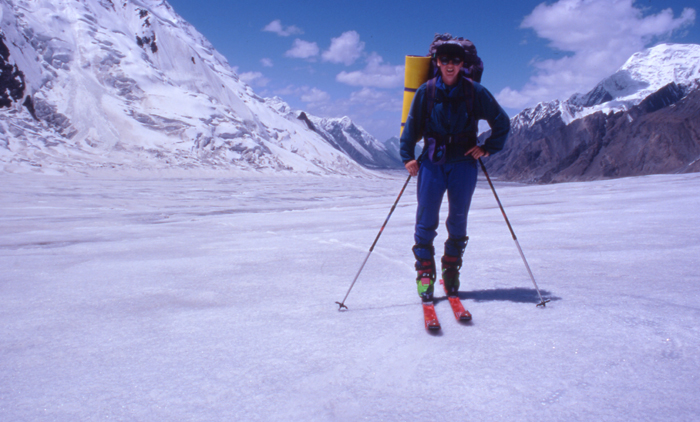 Heading up the North Inylchek glacier towards Karly Tau.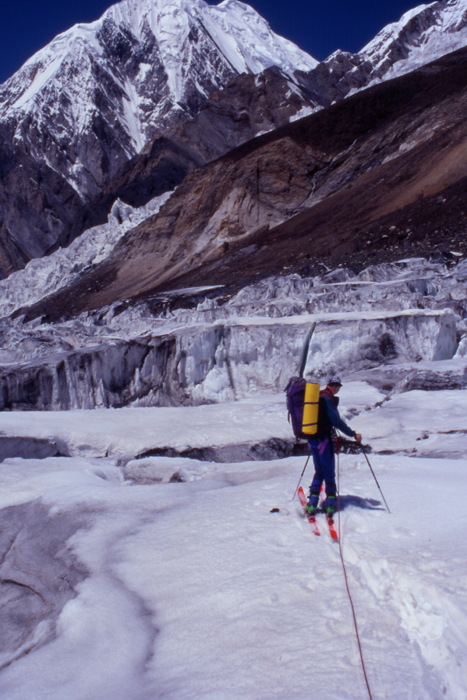 Skiing towards Bayankol through some mega -crevasses.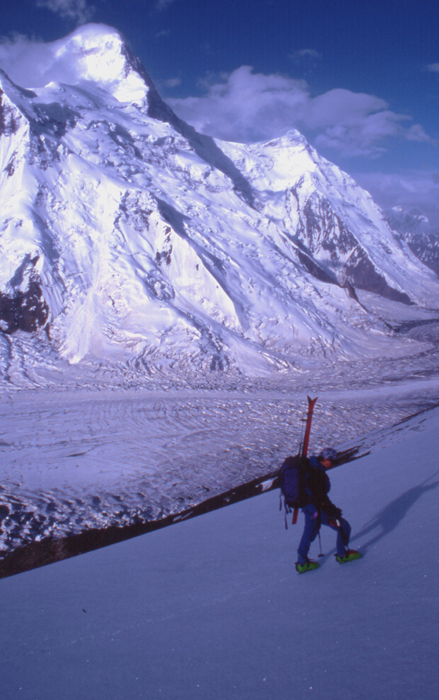 Khan Tengri from the ascent of Karly Tau, Tien Shan mountains, Kazakhstan.
Another good option would be the peaks just outside Almaty, the former capital. These mountains are easily reached from the ski resort of Shymbulak, which lies just above the town of Medeo, maybe only an hour from Almaty. The peaks here have good slopes for skiing and rise to around 4500m. Also possible are peaks in the valley to the west, from the Almorisan santorium.
---