Ski Mountaineering in Mexico
Mexico is a country with a real shortage of ski-mountaineering opportunities, but two volcanoes will give excellent ascents if you catch them at the right time of year. Downsides are the huge numbers of thieves and swindlers, compared to any other Latin American country I have been in, and the really-really bad Mexican food!!
---
Orizaba will make the best ski ascent, with over 600m of steep descent on the summit glacier, and a reasonably short hike to get there from the road end. Another option would be the Ayoloco glacier route on Ixtacihuatl, another nice steep slope that should hold snow well in the wet season. At the moment there is no skiing possible on Popocatepetl, due to many years of raised temperatures and volcanic activity.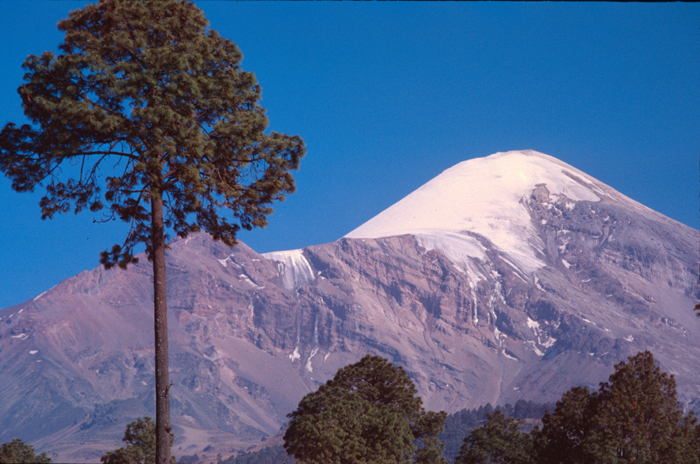 Orizaba from the west.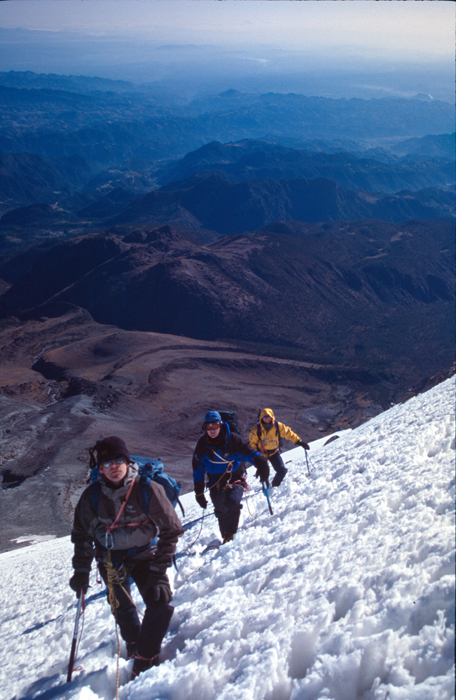 The glacier on Orizaba, nice and steep, but poor quality snow here at the end of the dry season.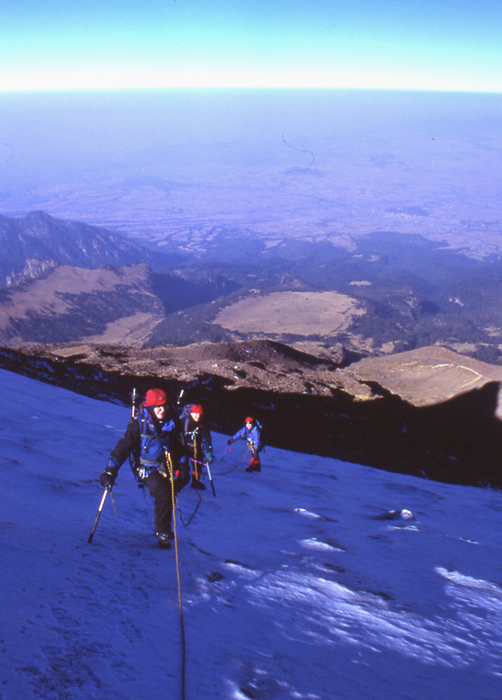 The Ayoloco glacier on Ixtaccihuatl
---