Ski Mountaineering in Colombia, Ecuador &Peru
Although by no means the best place to look for skiing in the Andes there are some skiing possibilities in these three northern countries. There are a couple of tiny "resorts" and in all of them some reasonable ski-mountaineering opportunities, butt you're going to have to enjoy travelling because you won't get many turns in return of r a all the effort.
---
Colombia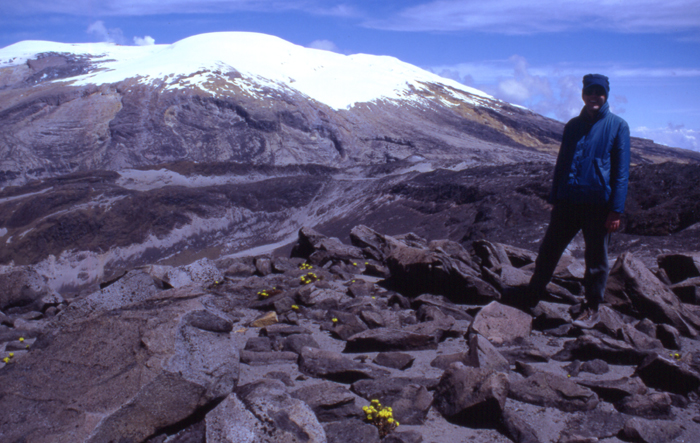 There is some limited skiing on the volcanoes of the Los Nevados range, particularly on the southwest side of Nevado el Ruiz (pictured above), where there is a convenient access road to 4900m. Pictured below an ascent of this very easy angled glacier in the dry season.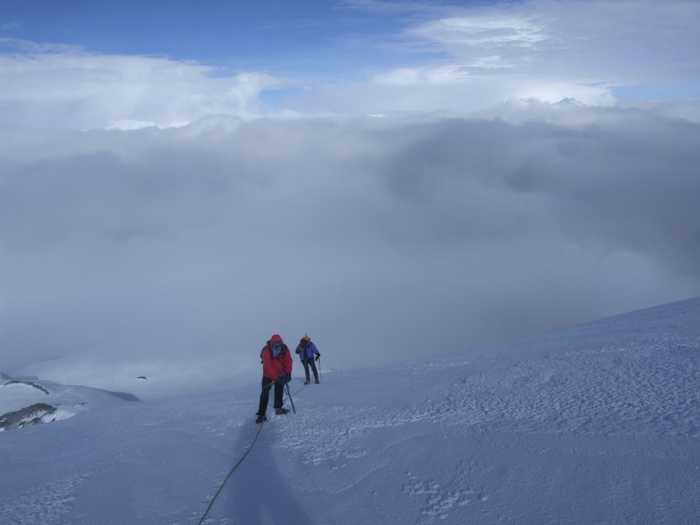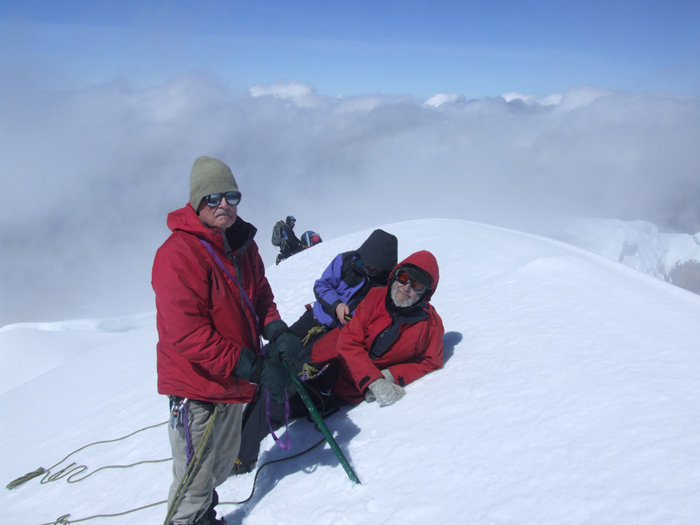 Further north the peak of Ritacuba Blanco in the Sierra Nevada del Cocuy would make a good easy but short ski ascent. Mules can be hired for the 3-4 hour walk to the snowline, and the glacier is generally not too badly crevassed. The picture was taken on the 5410m high summit.
---
Ecuador
Skiing opportunities in Ecuador are limited to ski ascents of the countries four highest peaks, Chimborazo, Cotopaxi, Cayambe and Antisana. These are the only peaks with significant snow. Access to these peaks is easy, with huts at 4500-5000m on all of them bar Antisana. But the peaks are not the most straightforward for skiing due to some big crevasses and often considerable avalanche danger.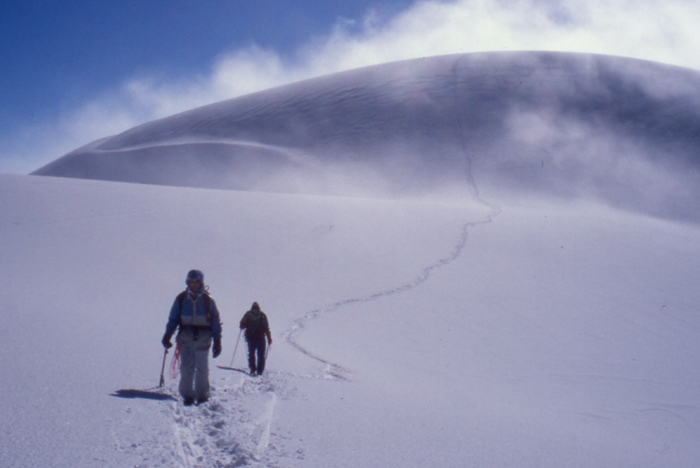 Walking across the summit plateau on Chimborazo.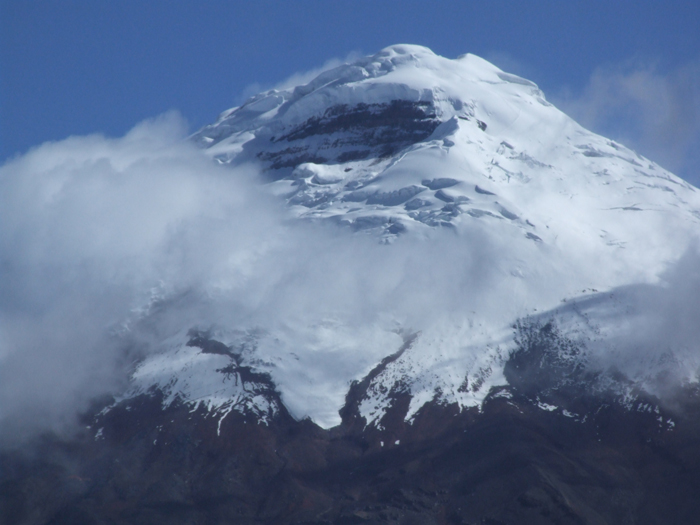 The steep sided cone of Cotopaxi is skiied and snowboarded relatively often. The normal route starts in the lower left and finishes just right of the steep rock face
---
Peru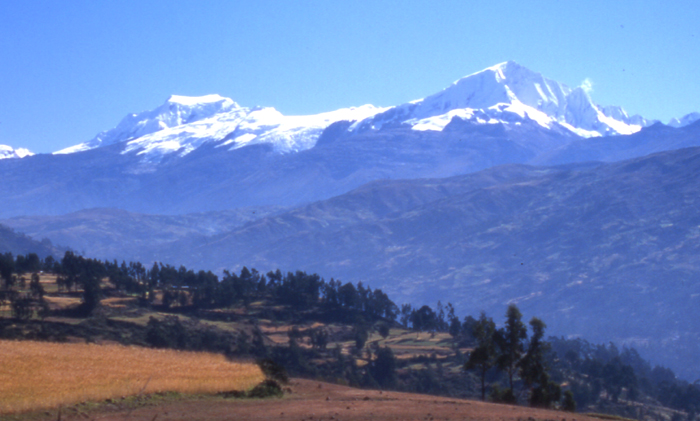 Huascaran and Copa seen from above Huaraz
There are several areas of Peru with potential for exploratory skiing, though at present there are no real resorts. Every July plenty of people ski at Pastoruri in the southern Cordillera Blanca, and various races and Peruvian championships are held. A number of the smaller peaks in the south of the range give goo d ascents, such as Raria and Caullaraju. Also in the Cordillera Blanca, the traverse of the 6000m peaks of Copa and Hualcan is said to make a good ski trip, although the snow-line is a long way from the valley.
Further south in Peru there are some other good areas, including the extremely remote and rarely visited Ritipampa de Quellcaya, a high altitude ice-cap pictured below which could give some good but flat ski touring
.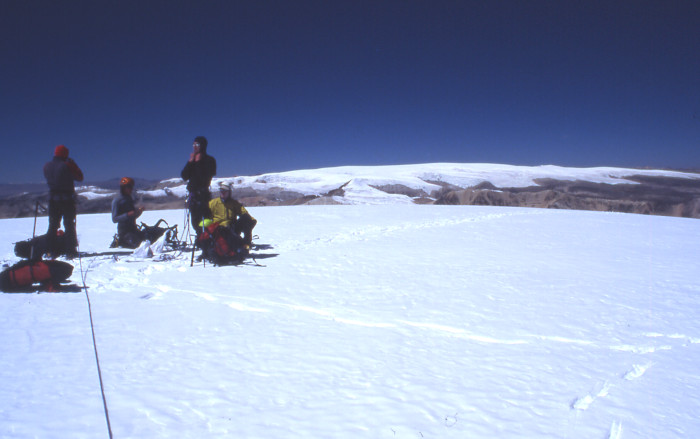 The Ritipampa de Quellcaya seen from the peak of San Braullio, Cordillera Vilcanota, Peru.
---