Ski Mountaineering in the USA
The USA is a huge and very mountainous country that gets some serious winter weather and has no shortage of ski-mountaineering opportunities, both day trips and long wilderness trips are great to ski.
---
Sierra Nevada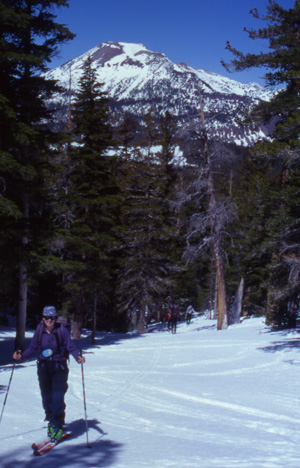 Skiing through the trees near Mammoth Lakes, California.
---
Cascade Volcanoes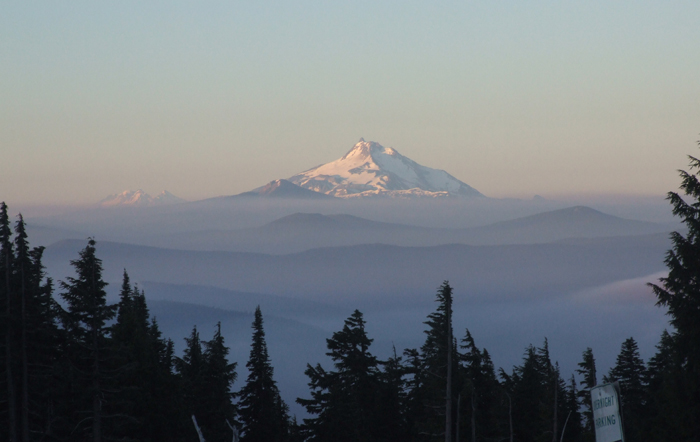 These volcanoes provide a chain of great skiing opportunities, from the biggest and most serious like Mt. Rainier to the smaller and easier peaks like Shasta, Hood, Lassen and Mt Baker. Vast amounts of snow fall in the Cascades most winters, with Mt. Baker in particular often recording more snow than almost any other ski resort in the world. The ski resort on Mt. Hood is often still open in July, even though it is south facing.!
See Amar Andalkars website www.skimountaineer.com for more details
.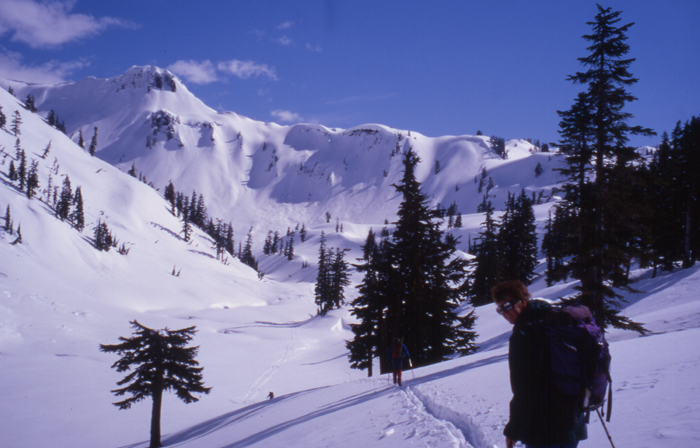 Pictured above is a ski tour on the circuit of Table Mountain, which we did from the Mt. Baker ski resort.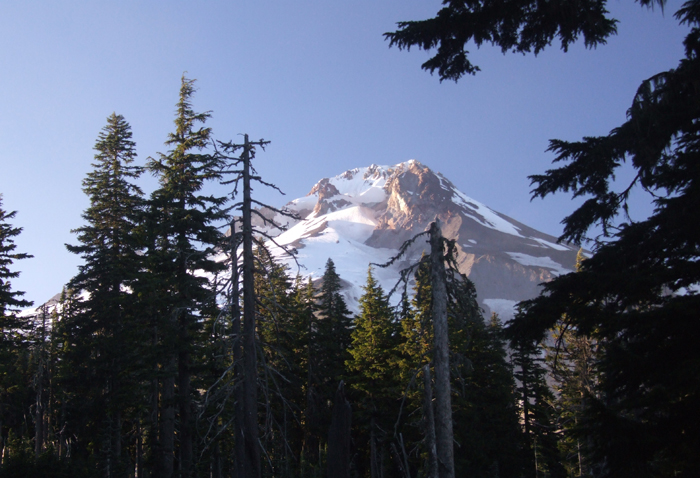 Further south in Oregon Mt. Hood is another easily accessible and easily skiied volcano. This picture shows the "normal" route up the south side from the small ski resort. Taken in late spring conditions.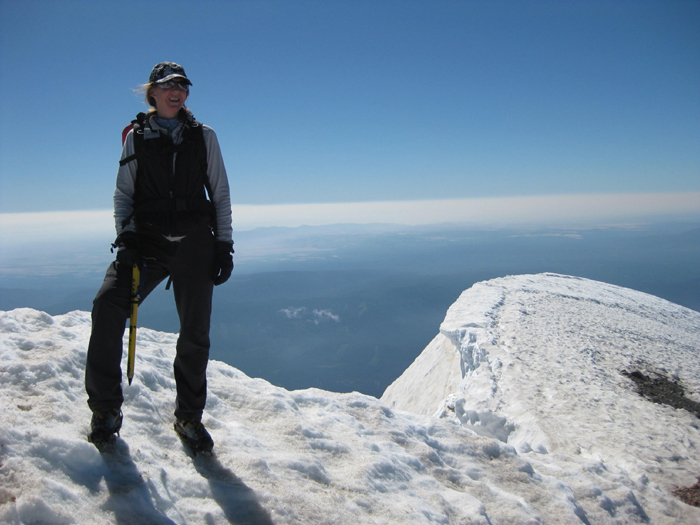 On the summit of Mt. Hood, a late season ascent with icy conditions high up.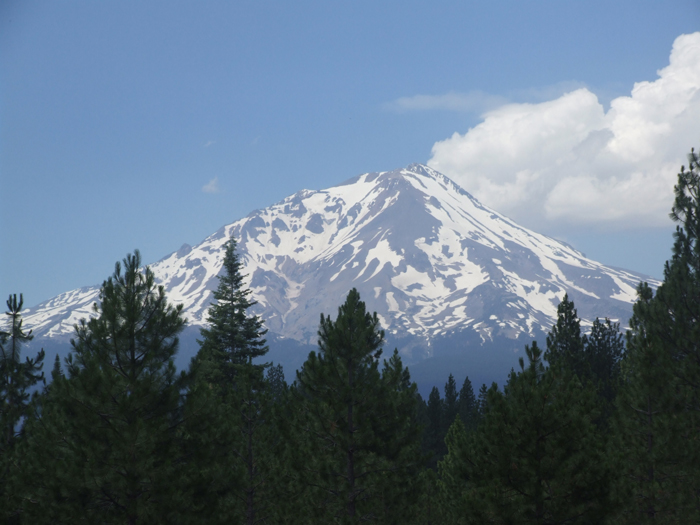 Mt. Shasta in northern California is another fine ski ascent, this picture taken in late June when there was still just enough snow.
---
Colorado & The Rockies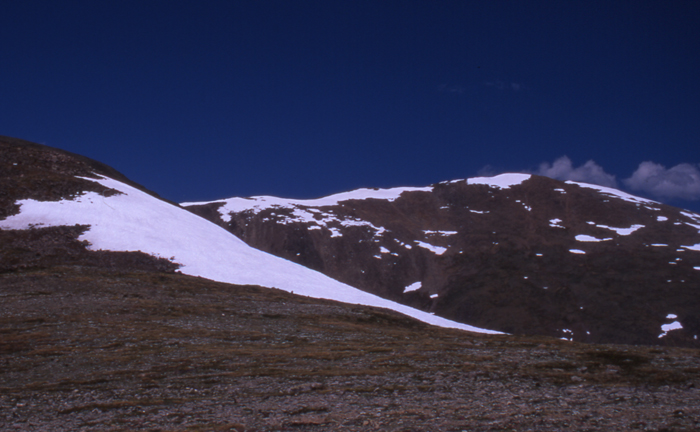 Mt Elbert in summer conditions.
---
Hawaii
Check here for details of skiing on Mauna Kea in Hawaii.
---