Clifton Crag Photo Gallery
This is a page of photos of climbing at Clifton. For a crag description and topos visit our Clifton Crag page.
Go Climbing
Information about the services I can provide as a Mountaineering Instructor.
---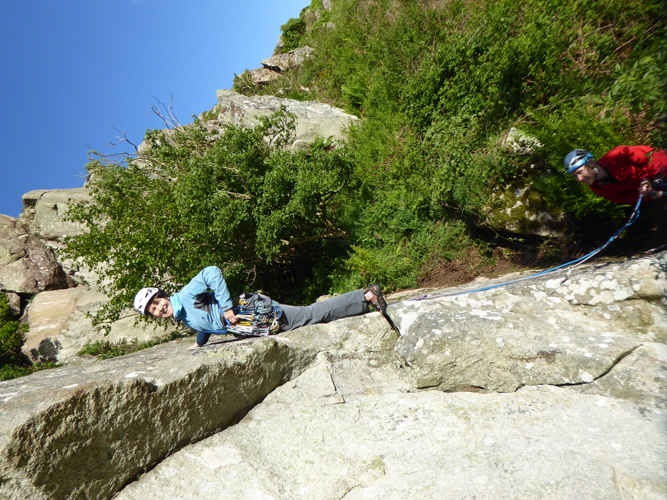 Linda Biggar leading Elder Crack, VS 4c, at Clifton Crag, Kirkcudbrightshire, May 2022.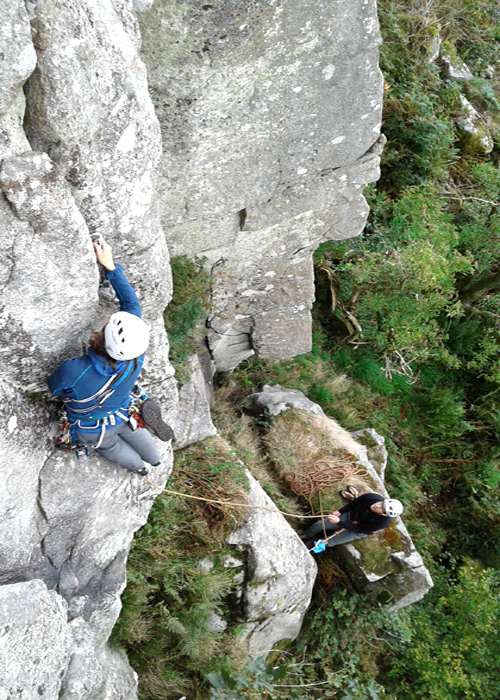 Linda belayed by Ron Yeadon on Novice Crack at Clifton, August 2018.
The hard moves to start Dirl Chimney, VS 4c. Alex climbing her first VS, August 2017.
Just above the crux on The Groove, Main Wall at Clifton.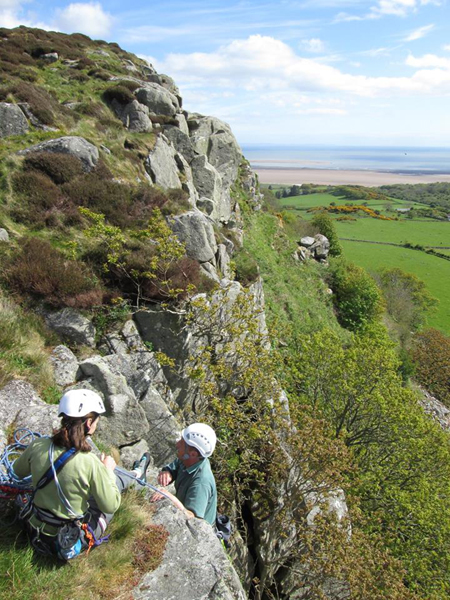 Dave MacNicol finishing Tour de Force at Clifton Crag on a warm sunny afternoon, May 2015. This is probably the month when Clifton is at its finest - an incredible afternoon of good weather and climbing!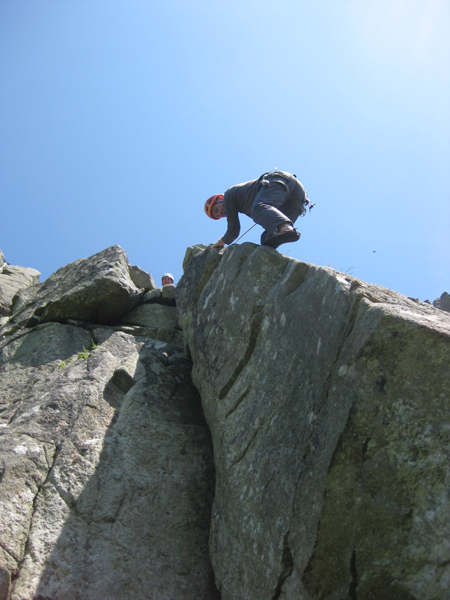 Myself seconding the excellent "The ArÍte".
Linda doing the same thing, at the crux knobble....
---
Links
For a crag description and route topos visit our Clifton Crag page.
Galloway Climbing An excellent set of web pages run by Stephen Reid of Needlesports with some good Galloway climbing information, including many new routes we did together in the last few years. Excellent topo diagrams of some of the newer climbing areas.
Page sponsored by Andes ...........