Rock & Ice Climbing, Ski-Mountaineering - Instruction & Guiding
I can guide and instruct rock climbing, winter mountaineering, ski-mountaineering and mountain navigation at venues throughout Scotland and England. In the past I have run climbing sessions and mountaineering courses for individuals, military groups, schools, families, groups of friends, TV crews, Mountain Rescue Teams and outdoor clubs. My wife Linda also works as an outdoor instructor.

Guiding is more about doing lots of routes and just enjoying the climbing. Instructing has a much stronger emphasis on you learning skills, organising ropes and belays, etc., so that afterwards you can safely go away and climb yourself. In practice most days are a mix of the two, but just with different emphasis.
Most of the work we do in summer is "tailor made" to meet clients specific requirements. See below for some notes about my prices and experience and qualifications, and also a we bit more about Linda.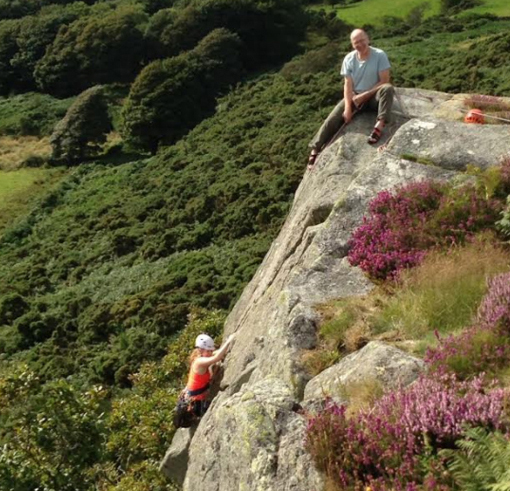 Alex's first VS climbed (in style) on her outdoor climbing day at Clifton, Dumfries and Galloway.
---
Scottish Ski Mountaineering and Splitboarding More details of courses and private guiding if you're interested in learning ski-mountaineering or split-boarding skills in Scotland.
Winter Skills Courses Details, dates and prices for winter skills courses in Scotland.
Andes Website Visit the website of my main business "ANDES" if you're interested in climbing, skiing or trekking in South America.
---
Please call or email for details and a quote for private guiding or a bespoke course.
As a guideline my normal rates as an instructor are between £190 and £250 per day, depending on the activity, equipment required, location, number of clients and timing. Shorter sessions locally, typically of 2 to 4 hours cost from £70-100. Generally speaking these costs can be shared between two or more people and I can also offer discounts for multiple days or sessions. Please phone or email me to discuss your requirements. Contact details appear below and on the index page of this website.
Advice and information are usually free!
To arrange private guiding or instruction please call or email me to discuss your requirements.
---
MY QUALIFICATIONS & EXPERIENCE - JOHN BIGGAR
I am a professional Mountaineering Instructor and member of the AMI. I hold the highest level of mountaineering qualification for the UK, the Winter Mountaineering and Climbing Instructor (WMCI - formerly MIC) and have also done the BASI Alpine Level 1 ski course. For more information on my experiences please see my personal profile page.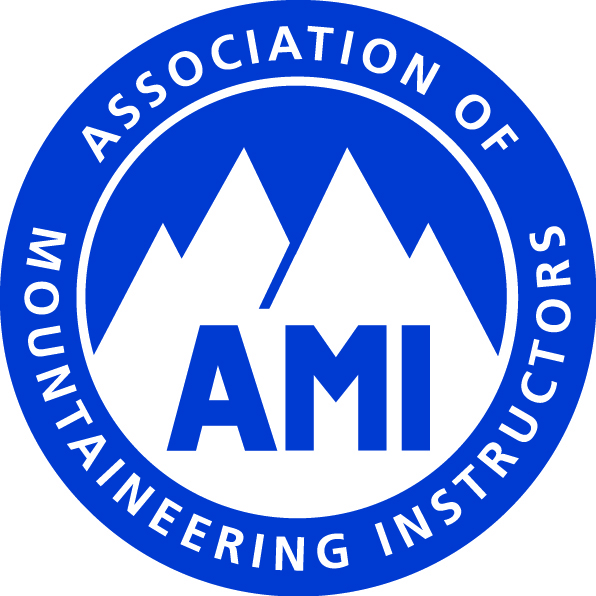 ---
LINDA BIGGAR


My wife Linda Biggar is also qualified to teach rock climbing and summer and winter hill-walking. She has the Mountaineering and Cimbing Instructor award (MCI) and is also a Winter ML and Alpine Ski Leader. In the past she has also been an active orienteering coach and she worked for fifteen years at the outdoor education centre
in Castle Douglas.
There are further details of what Linda can offer on her own
profile page
on this website and on her Facebook page:-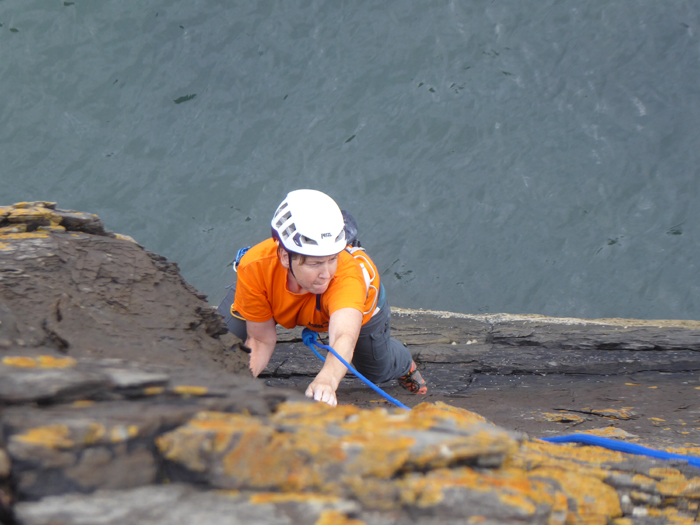 Linda climbing Soul Kitchen, E1 5a, on the
Sea Buttress
at Portobello.
---
If you'd like to try climbing, winter or summer, whether just a taster session, guided ascents or learning to lead, or if you want any other help advice, get in touch with me, John Biggar. Contact me by phone on:-
01556 503929
or write or call in at:- 37a, St. Andrew Street, Castle Douglas, Kirkcudbrightshire, DG7 1EN, Scotland.
or email me at:-

---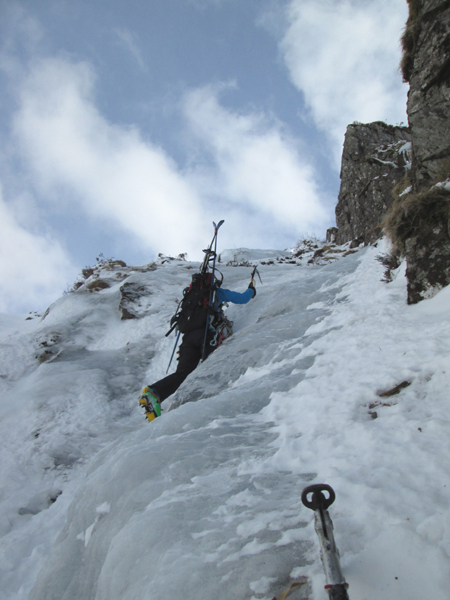 Linda Biggar on the main grade III pitch of Chippys Downfall, Black Gairy, Merrick, March 2014.