New Photos
Some photos from recent climbing and skiing trips.
Go Climbing Information about the services I can provide as a Mountaineering Instructor.
Scottish Skiing - February & April 2016
Spring skiing on Chno Dearg, April 2016.
Skiing down Stob Coire Sgriodain, Scottish Highlands, April 2016.
Skiing down the southwest ridge of the Cairnwell, near Glen Shee.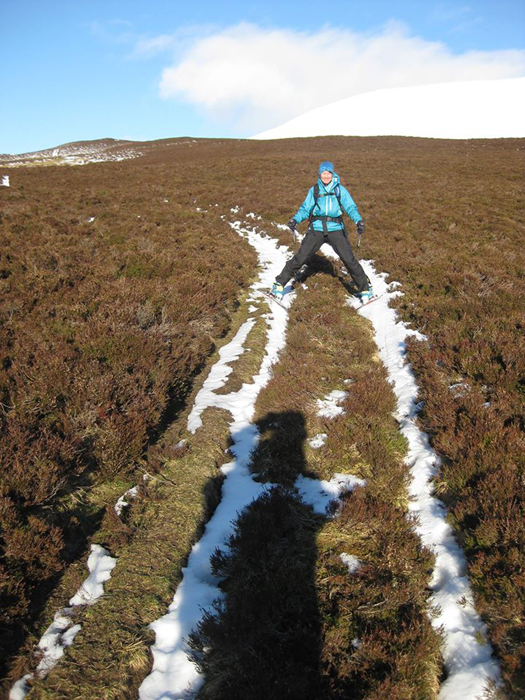 A very narrow piste on our way back out from Bheinn A'Ghlo in Perthshire... but it really was still skiable.
---
Portobello & Money Head - August 2015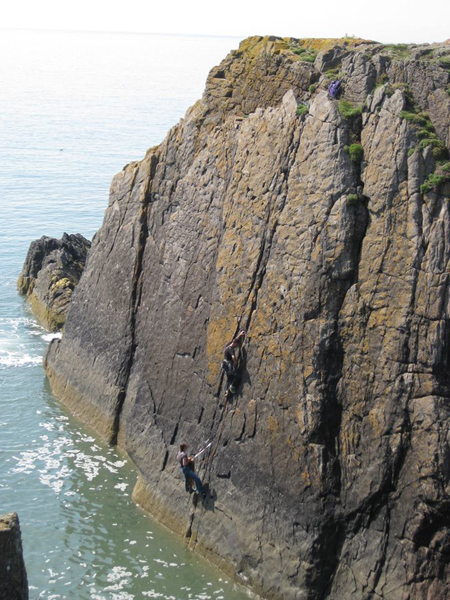 Climbers on Happy Man at Portobello, August 2015.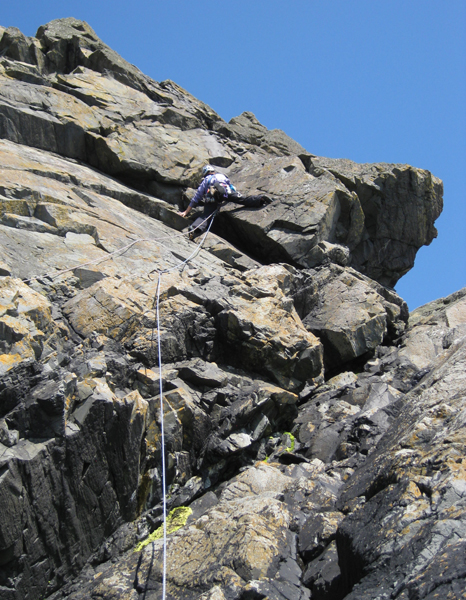 Linda Biggar chequing out Martins Bank, Money Head.
---
Ben Nevis - 31st May 2015
Skiing down the southeast ridge of Ben Nevis towards Coire Leis, May 2015.
---
Laggantalluch - September 2014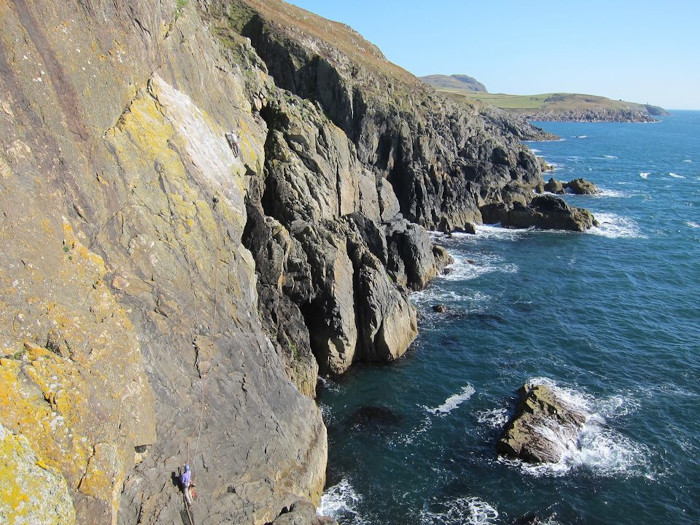 A great day out at these se-cliffs in Galloway with Linda and Graeme. The photo above is one of Graeme's, and shows me an lInda on the route called Stingray. Below is Linda climbing the top quality HVS, Laggantalluch Corner.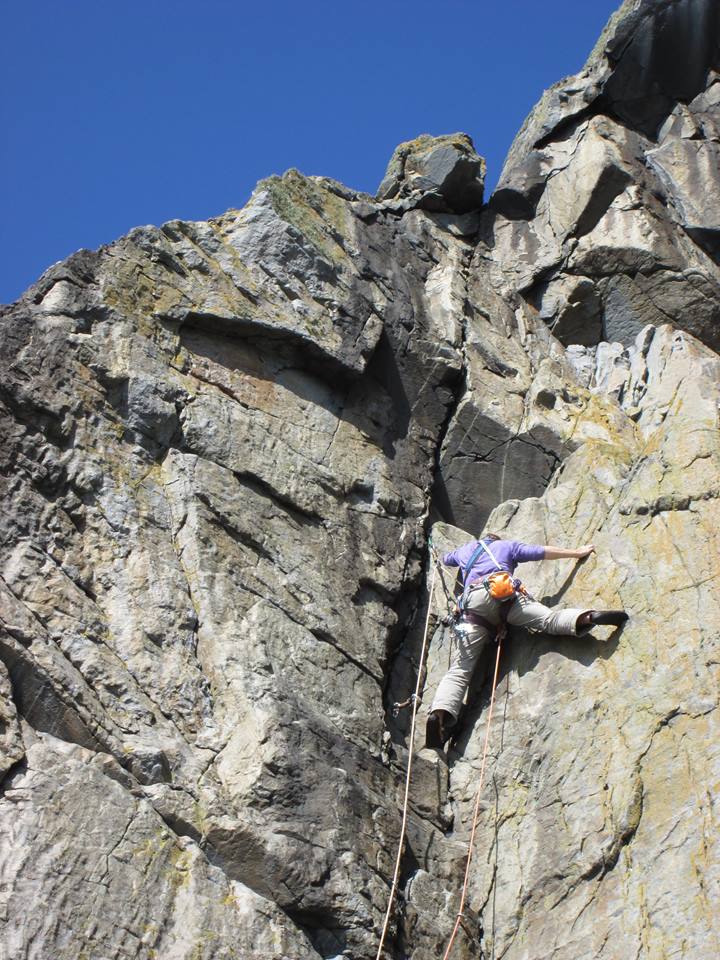 ---
Ski-Mountaineering in Scotland - March 2014
Emily and Alice on their way up Cairngorm. Just five minutes after they started ski-mountaineering and definitely already enjoying it!. An incredible day of good weather!
On the summit of Creag Leacach in March as the next squall came steaming in from the north.
Skiing in the hills above Loch Lyon in Scotland in March 2014. Conditions in Scotland this year were amazing, with more snow lying on the hills than for many years. The mountain in the background is Carn Gorm, 1029m.
---
Crimea, July 2013
We went a very interesting exploratory trip to Crimea in July, not always easy to find our way to the crags, but when we got there we found some good routes on excellent limestone. Too hot to climb in the afternoons so we went snorkelling in the Black Sea.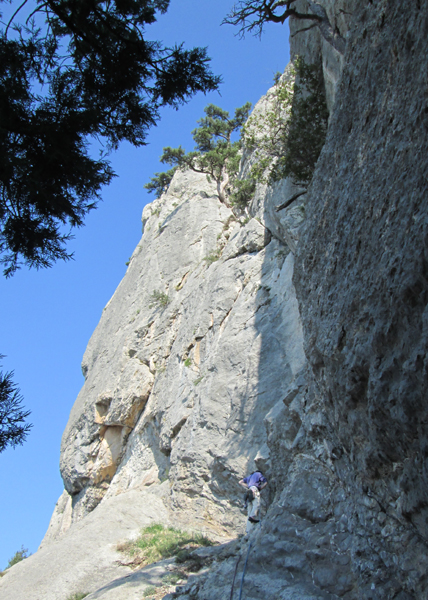 Pitch three of our big route on Foroskiy Kant above the village of Foros. This was the crux pitch, a steep, rising hand-traverse, about HVS.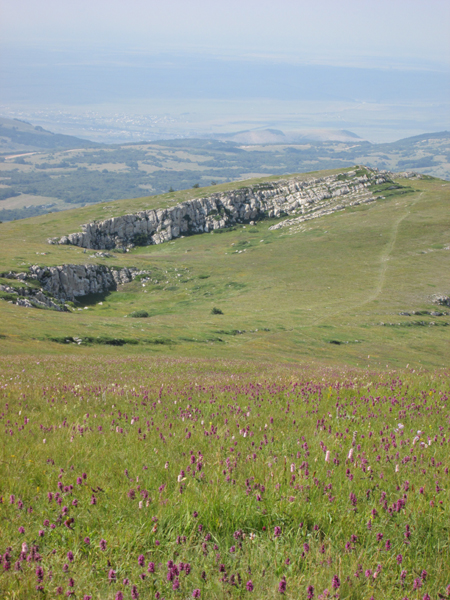 Eklizi Burun.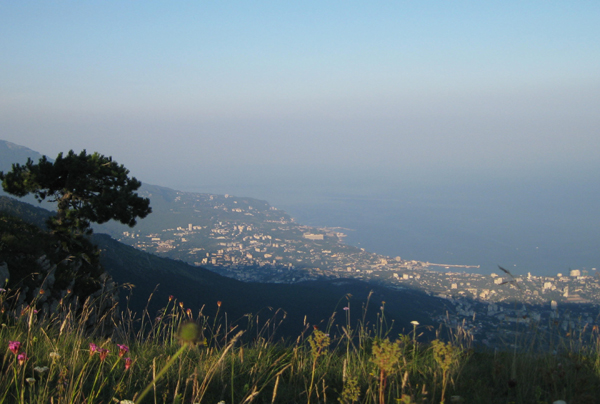 Yalta and the Black Sea from our high campsite on the plateau.
---
Skiing March 2013
Great conditions in late March 2013 for ski mountaineering in my local Galloway Hills.
Climbing Chippys Downfall on the Merrick. We skinned to the bottom of the route, skinned all the way to the summit of the Merrick and had a great ski back down to the door of the car.... the sort of thing that is normal in the Alps, but unbelievable for Galloway.
---
Upper Gusher, January 2013
We got back in to Milldown's southern corrie several times during a good week in January 2013, climbed several new routes including the excellent Upper Gusher icefall and the long rambling Great Cleugh of Auchniebut!
See our Rhinns of Kells Winter Climbs page for more details.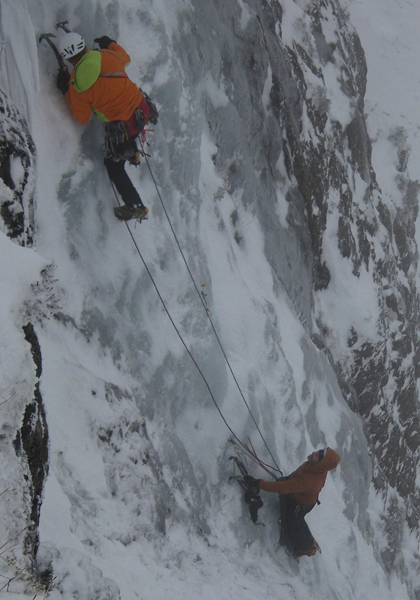 Top pitch of the Upper Gusher, above and below.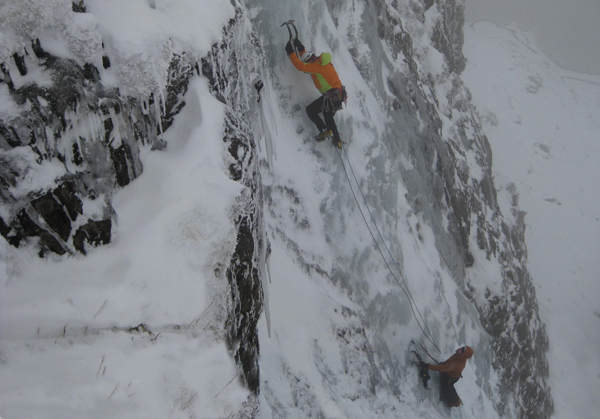 ---
Galloway - January 1989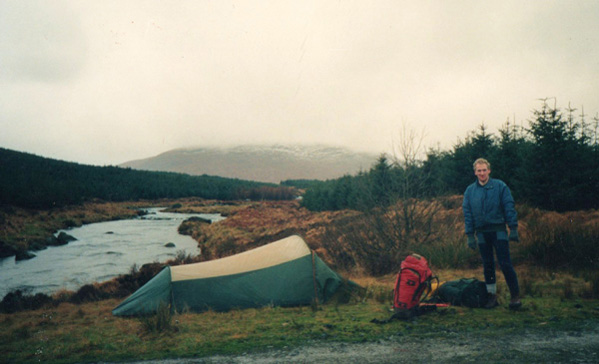 Hardly a new photo, but I recently uncovered a photo of me on my first trip to the Galloway Hills in January 1989, camping by the River Dee. We went on to climb the Merrick. Look how wee the trees are.!
---