New Photos
Some photos from recent climbing and skiing trips.
Go Climbing Information about the services I can provide as a Mountaineering Instructor.
---
The Long Climb - September 2022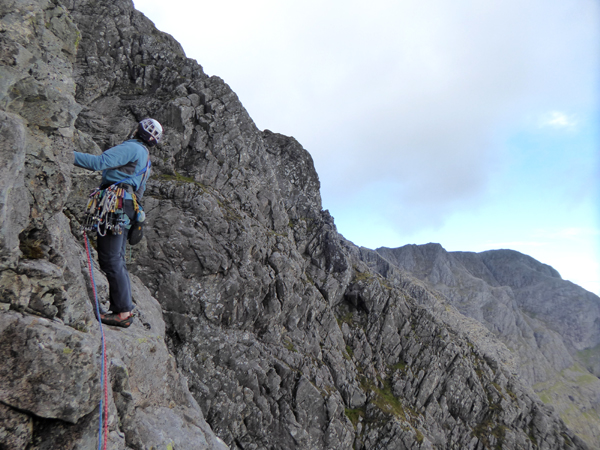 Linda Biggar on pitch seven of The Long Climb, Orion Face, Ben Nevis. We did this route on 1st September 2022 as our last Classic Rock route together. Having got the book as a wedding present we eventually decided (...like, maybe 10 years later), to climb them all together. We'd already done 10 or 15 of the routes together so at least wee were not starting from zero. It's been quite an epic journey, something like 330 pitches of roped climbing, at least 25 abseils and two falls. Done!
Read more about our 29½ year Classic Rock expedition on this dedicated page.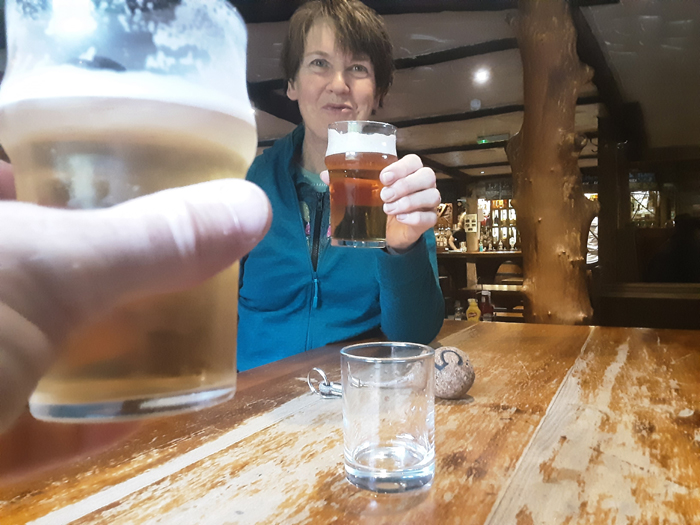 Celebrating in the the Clachaig Inn, Glencoe, the day after The Long Climb.
---
Clifton 2022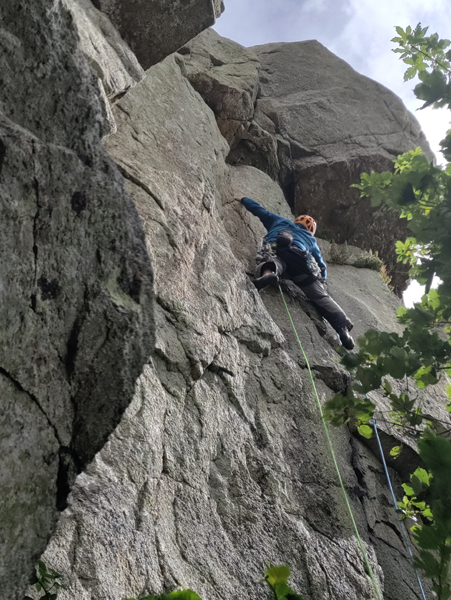 Andy Tibbs leading Wall Street, E1 5b, at Clifton, August 2022.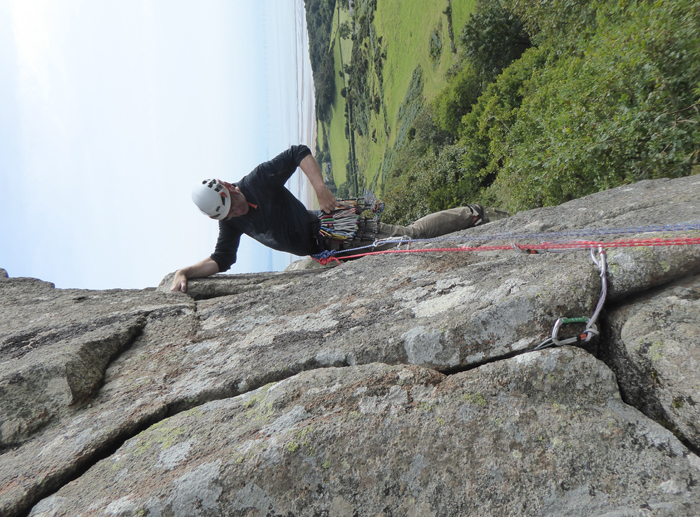 John Biggar leading Crawl Wall, VS 4c, Twin Cracks Buttreee, August 2022. Photo taken by Lex Pearce.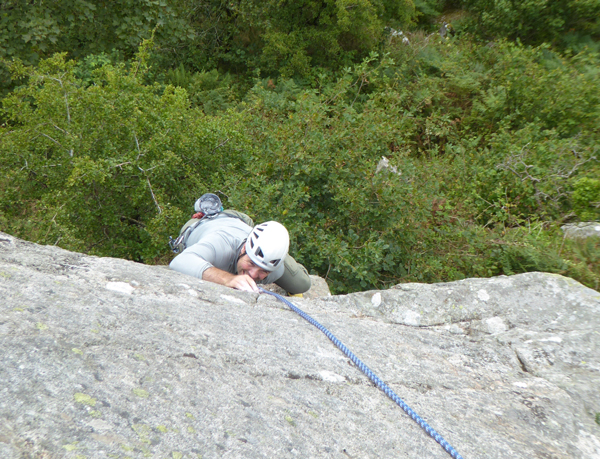 James Kinnaird pulling on thin finger crimps, Crackshot, E1 5a (hence the top rope!). August 2022.
---
Glencoe - September 2021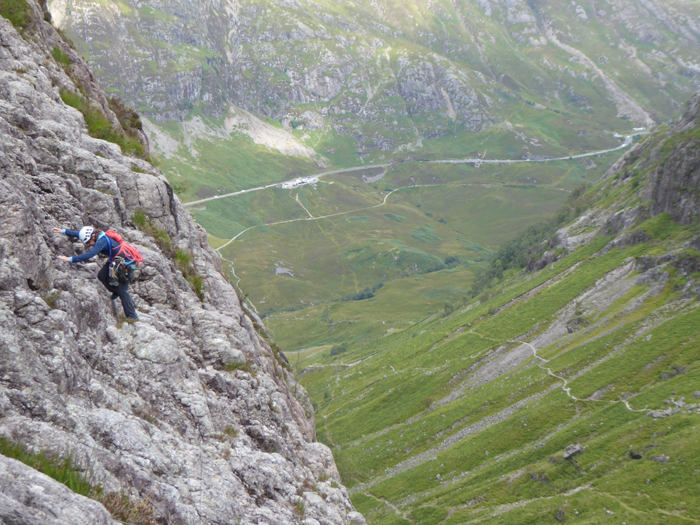 On the descent route above Weeping Wall after climbing The Long Crack in Glencoe. Nice to have an E3 descent route that was great fun - exposed, easy and exciting.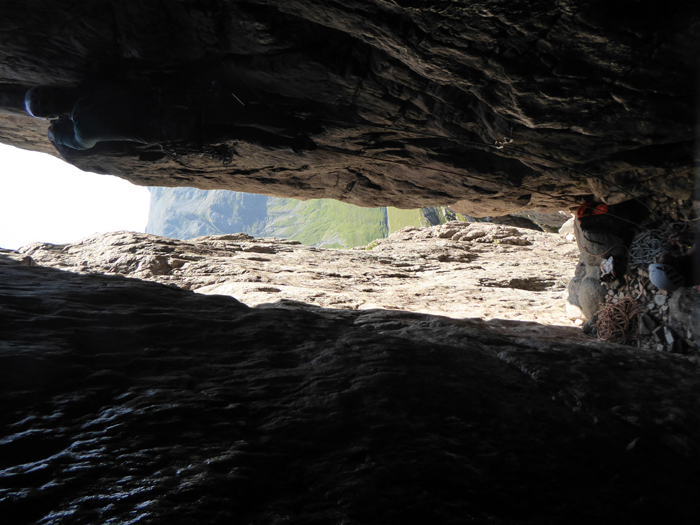 Climbing the 17 pitch Classic Rock tick, The Chasm, VS 4c, Glencoe.
---
Skye Cuillins Guiding - May 2021
Here are a few photos from my recent trip to Skye guiding Kenny and then Jen on several of the trickier munros.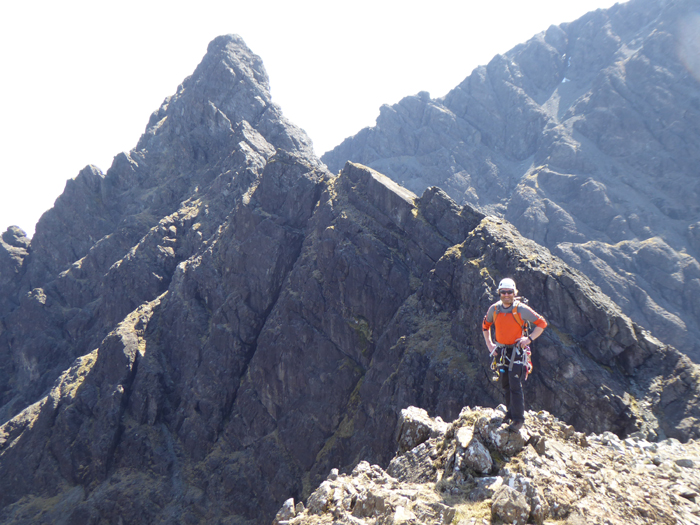 Kenny enjoying the easy scrambling on Sgur nan Each after our ascent of Clach Glas.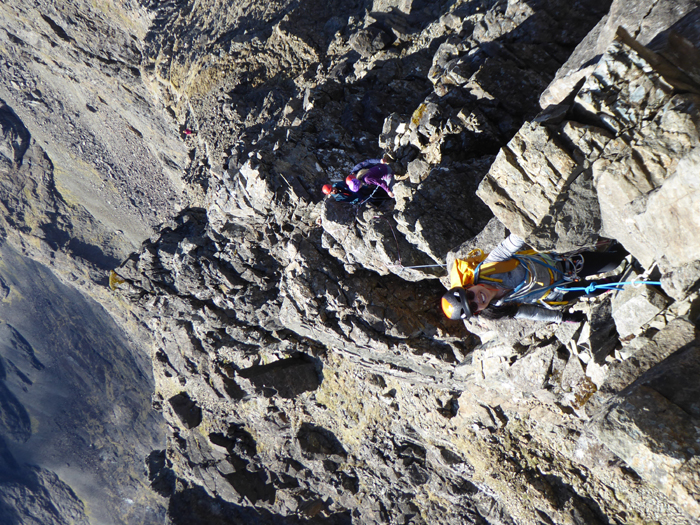 On the west ridge of Sgurr nan Gillean.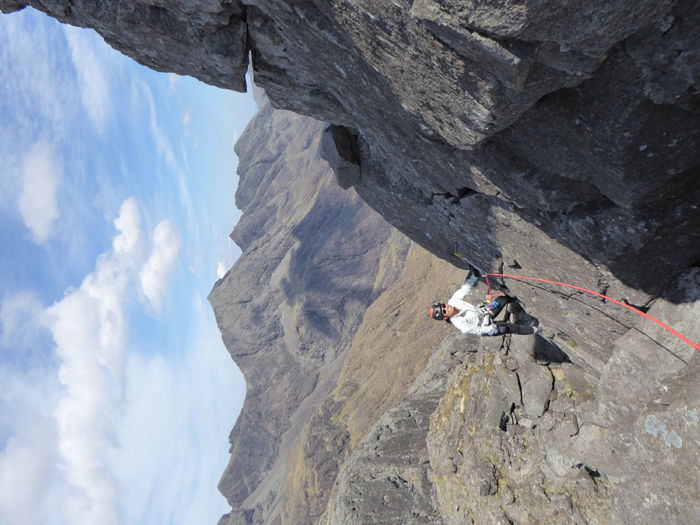 On Sgurr Mhic Coinnich, a great easy scramble with some super narrow ridge sections.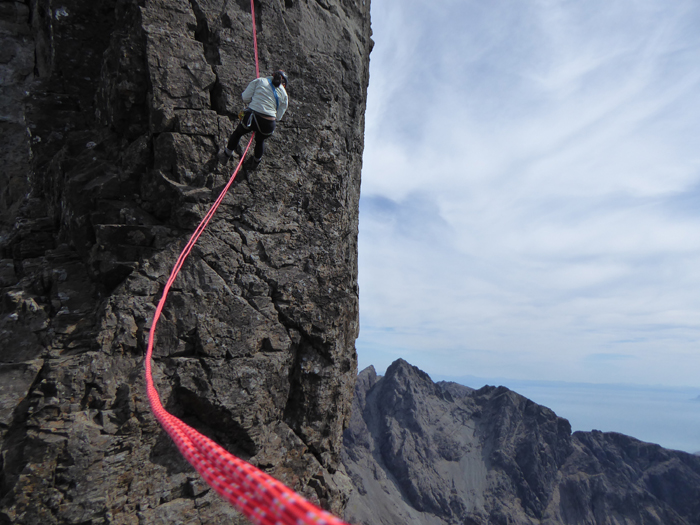 Jen abseiling off the Inaccessible Pinnacle, Sgurr Dearg, Skye. What a spot for your first ever abseil.
---
Scottish Highland Splitboarding & Skiing - May 2021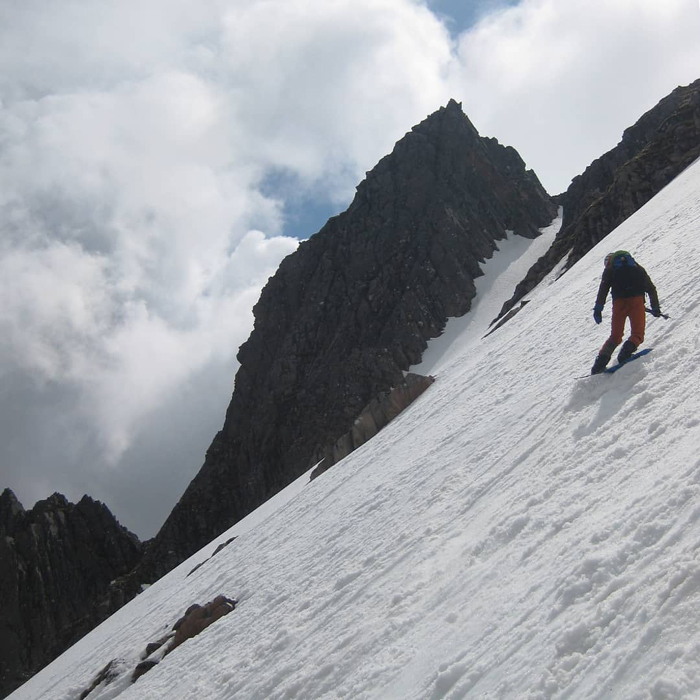 Myself making a snowboard descent of the northern bowls on Carn Mor Dearg, Lochaber.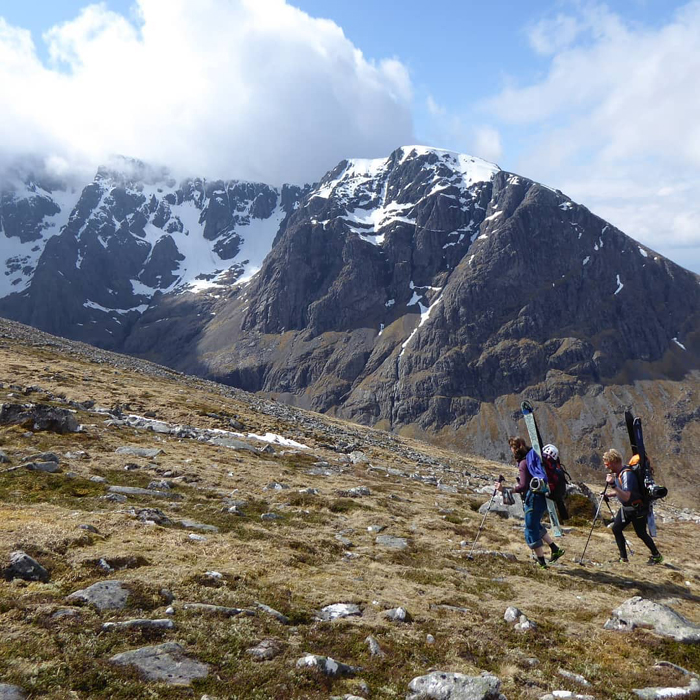 Hiking in to Carn Mor Dearg past the north face of Ben Nevis, May 2021.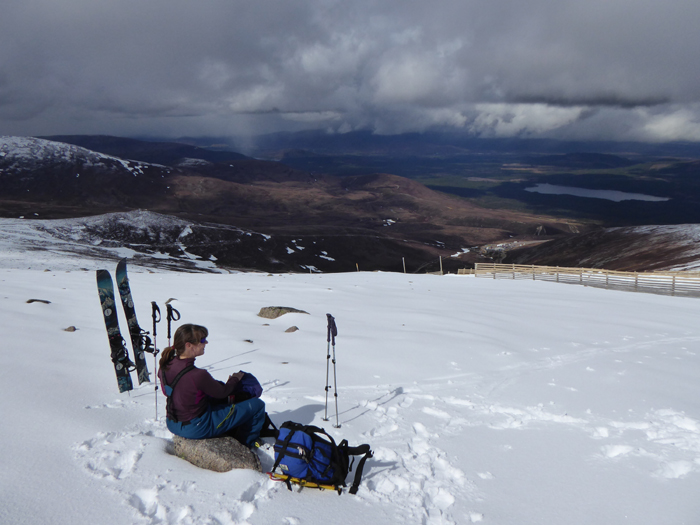 Splitboard ascent of Cairngorm, May 2021.
---
Galloway Mountaineering & Splitboarding January & February 2021
With the current restrictions in place I am doing my best to keep fit by getting out skiing and climbing in my local hills in southwest Scotland. It has been a good winter for conditions so far here, although generally better for skiing than for ice-climbing. I've also been learning some new winter skills having bought a splitboard.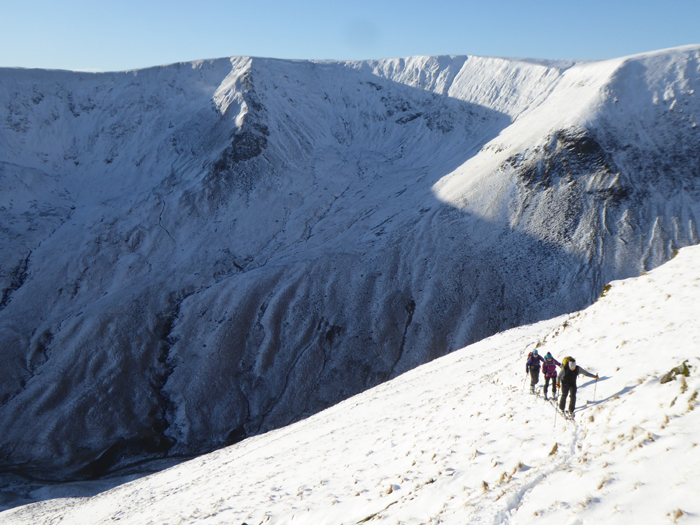 Skiing up Hart Fell in the Moffat Hills, New Years Day 2021.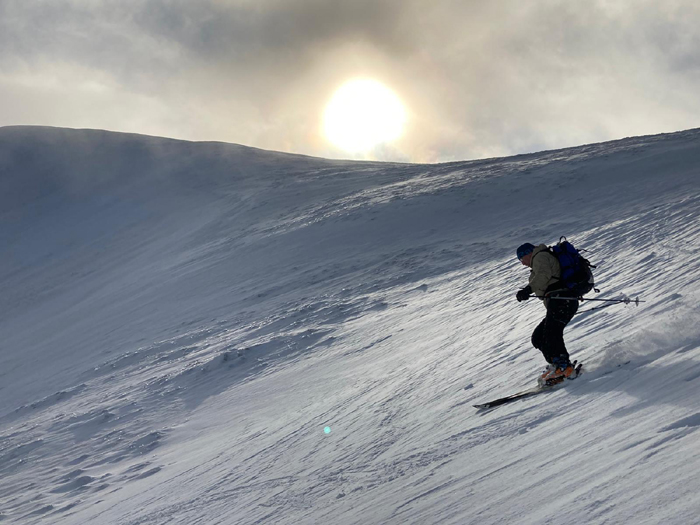 Skiing down the southern corries of White Coomb and Carrifran Gans, Moffat Hills. Photo of me skiing courtesy of James Kinnaird.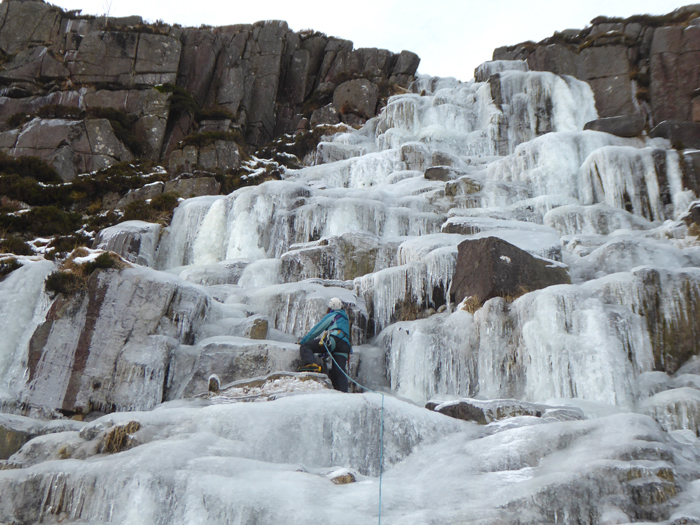 Ice climbing on the Dow Spout waterfall in Galloway, January 2021.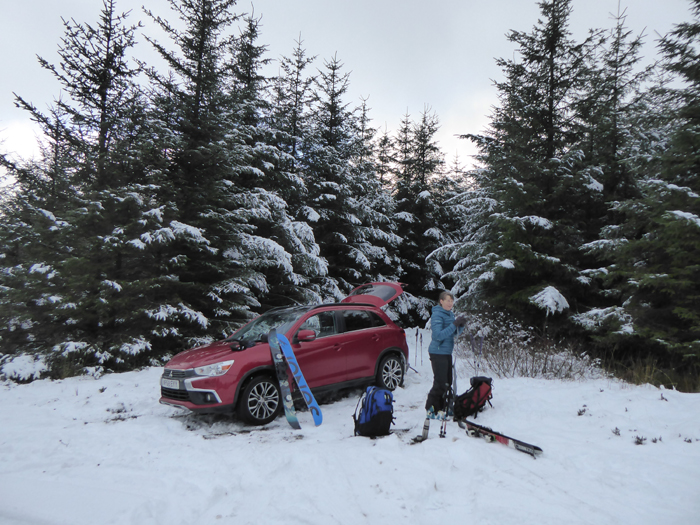 Starting out on a splitboard and ski ascent of the Merrick. At 843m high this is the highest point of Scotlands Southern Uplands, and the highest mountain in Galloway.
---
Scottish Ski-Mountaineering & Splitboarding February & March 2020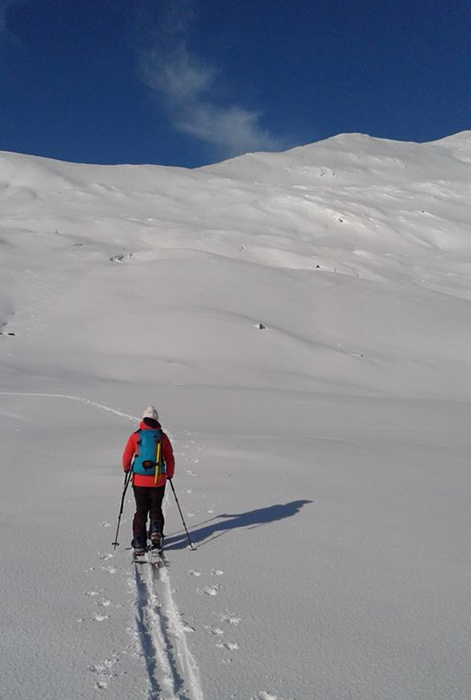 Sioned with her splitboard on Meall nan Tarmachan, Ben Lawers area, Scotland, March 2020.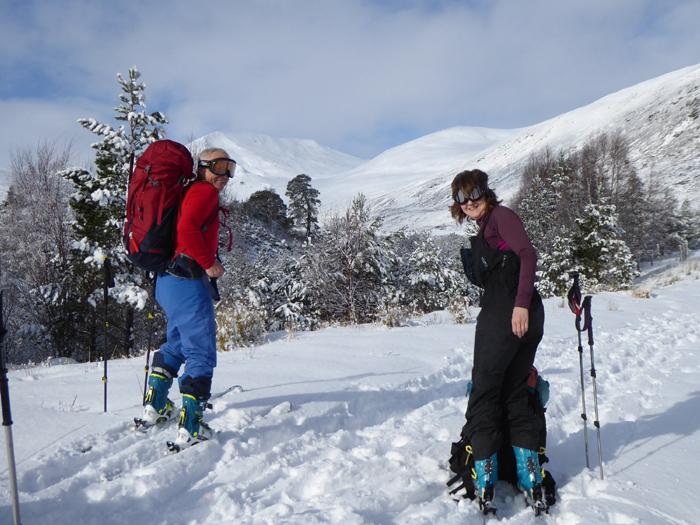 On the way to Tom A'Choinnich, February 2020.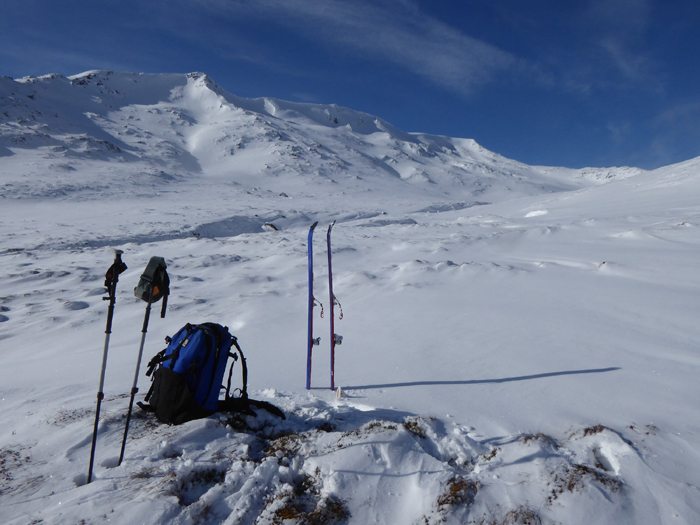 Higher up on Tom A'Choinnich. Sadly the stunning weather didn't last all day. While it never turned bad, we did not have great visibility for the descents.
---
Laggantalluch - September 2014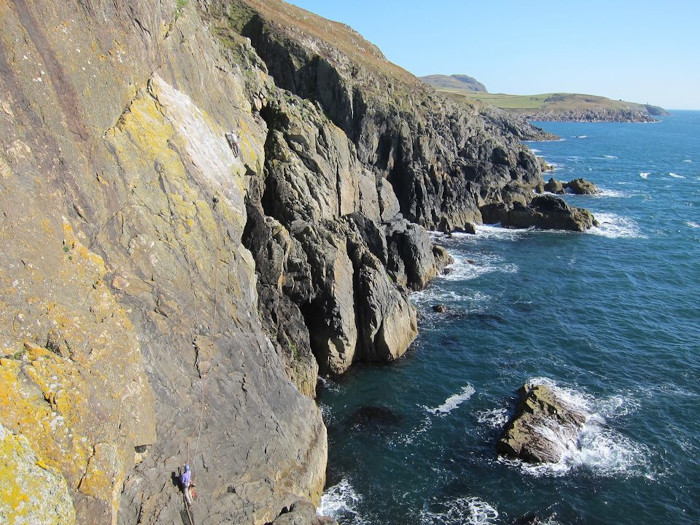 A great day out at these se-cliffs in Galloway with Linda and Graeme. The photo above is one of Graeme's, and shows me an lInda on the route called Stingray. Below is Linda climbing the top quality HVS, Laggantalluch Corner.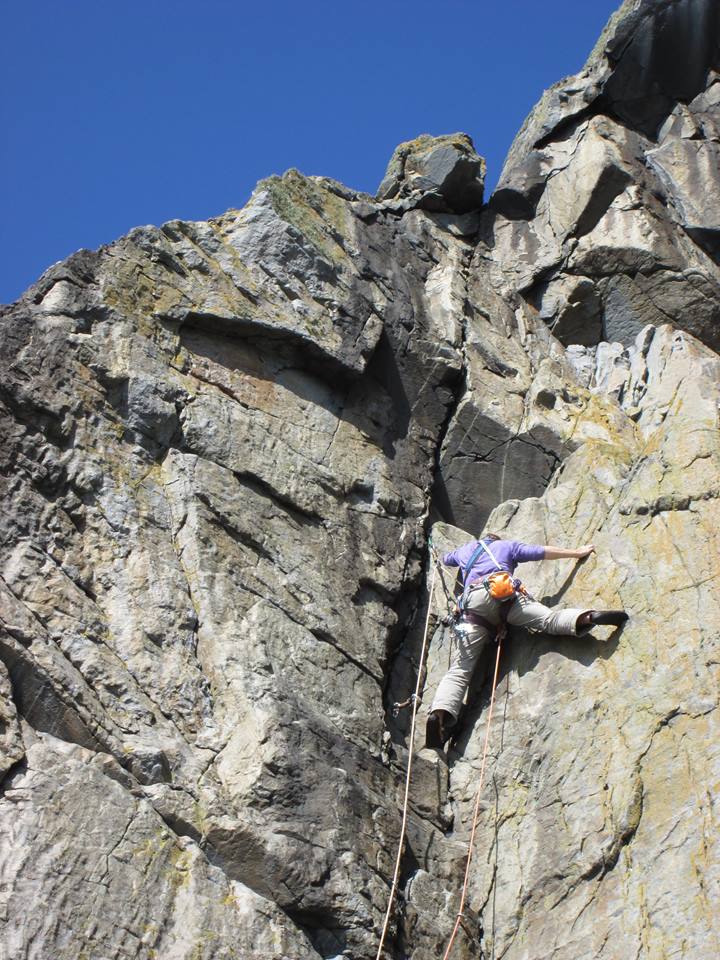 ---
Galloway - January 1989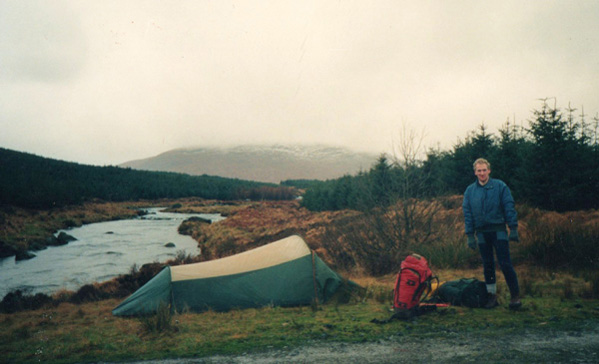 Hardly a new photo, but I recently uncovered a photo of me on my first trip to the Galloway Hills in January 1989, camping by the River Dee. We went on to climb the Merrick. Look how wee the trees are.!
---