Ski Mountaineering in Armenia
Armenia is a small country in the Caucasus mountains, formerly part of the USSR, but independent since the early 1990's. It's landlocked, surrounded by Georgia, turkey, Iran and Azerbaijan. The country is on average very high above sea level, with the highest point being the extinct Aragats volcano at 4095m high. The capital Yerevan is over 1000m above sea-level and very close to the mountains. There are no real glaciers in the Little Caucasus mountains of Armenia, but they get loads of snow in winter. Best season is probably Easter.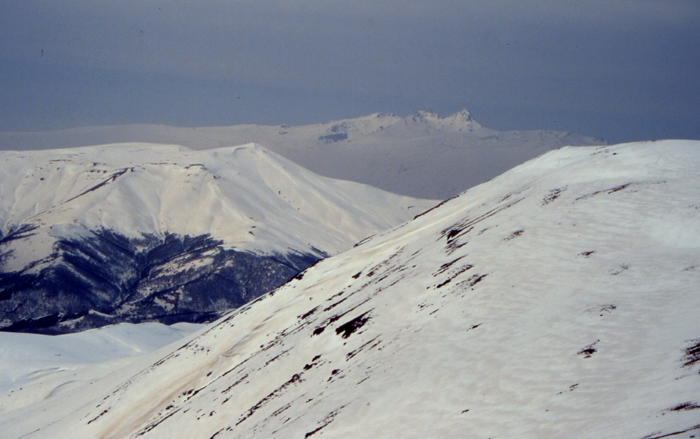 Aragats makes a good 2 or 3 day ski ascent from the road end in the town of Byurakan, just 40-50 minutes drive from the capital Yerevan. This view is from the peak of Tsaghkuniats above the Tsaghkadzor resort.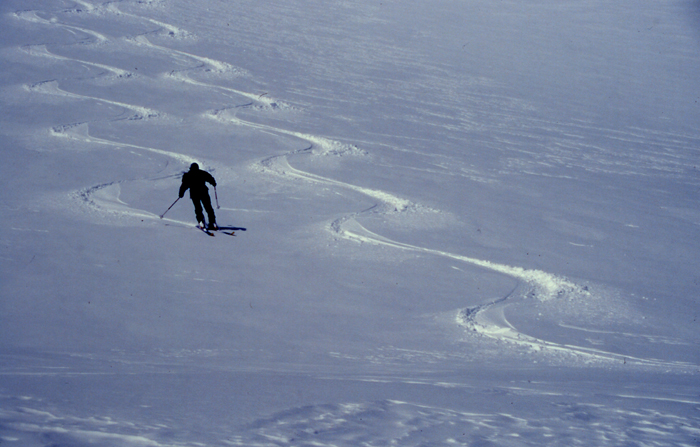 Skiing Znaret-Kyzyl, Azdhaak volcanic plateau, Armenia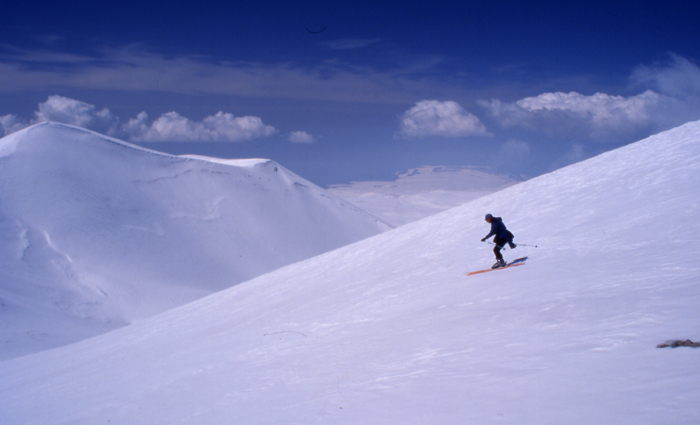 Skiing off the summit of Azdhaak, 3609m, Armenia
Another good tour is to cross the volcanic plateau east of the capital, whose highest point is Volcan Azdhaak, 3609m. The small village of Sevaberd at 2100m is a good start point, and you can go east to the shores of Lake Sevan, or south to the Goght valley
Well, whatever, Armenia was a nice country, the people were very friendly and there was tonnes of snow....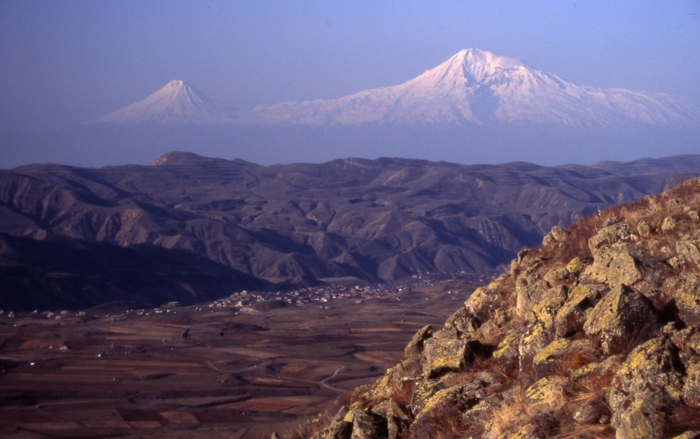 Ararat (now in Turkey) from the Goght valley
---
Georgia Ski Mountaineering Armenia's northern neighbour.